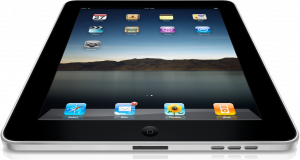 UPDATE: You now have till May 31 to send us your story (*). Our new store is not ready so you've got more time!
As we are preparing to launch our revamped website, we are looking for customer testimonials that will make an impact on our site visitors. If you blog or Facebook about your Das Keyboard experience, send us a link to iwantgoodies@daskeyboard.com along with a picture of you (just your pretty face is enough).
Choose a topic of your choice, productivity, speed improvement, comfort, typing enjoyment, mojo increase or anything you noticed changing while using Das Keyboard. If your testimonial is great we'll post it on our website or blog. If it gets posted, you get a t-shirt.
How to get an iPad?
There will be a draw for all t-shirt winners on May 10th 23rd 26th(*). All t-shirt winners will automatically enter the iPad draw.
Results and updates will be announced on this blog.
Good luck.
(*) We postponed the end of the contest due to technical issue that delayed the launch of our new site and store.