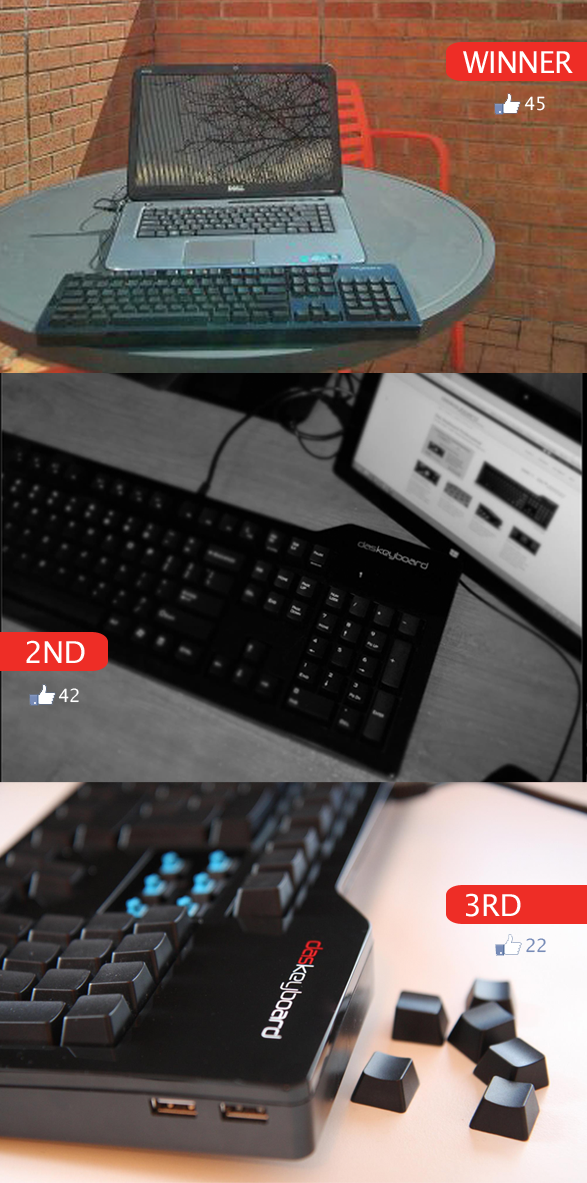 Congratulations to the winners and thanks to everyone who participated. Let us know of any other fun contests you would like us to host.
1st place – Gautam K. with 45 likes
2nd place – Sarah P. with 42 likes
3rd place – Elyze B. with 22 likes
Winners, email us at community@daskeyboard.com so we can ship you your awesome prizes.