The fastest typists in the world compete online for a chance at the title and a place in typing history
Over 400 signed up to compete in the 2020 Ultimate Typing Championship, and one winner emerged. Watch the recap video from this intense battle as the top typists in the world vie for the title of the Ultimate Typing Champion!
In this video of the Ultimate Typing Championship, the top 25 qualifiers were invited to compete remotely from 7 different countries for over $10,000 in prizes. The top 25 typed long-form, short-form and non-standard text during 5 races in the Eighthfinals, where accuracy times words-per-minute determined the points they would earn and which 10 typists would advance to the Quarterfinals.
The typists were blasting through the quotes in the first 4 races in the Eighthfinals at remarkable speeds, until they came to the fifth race, the misspelt alphabet. This quote gave them so much trouble only one typist, Sean Wrona, that was able to break a 100 WPM speed on the quote.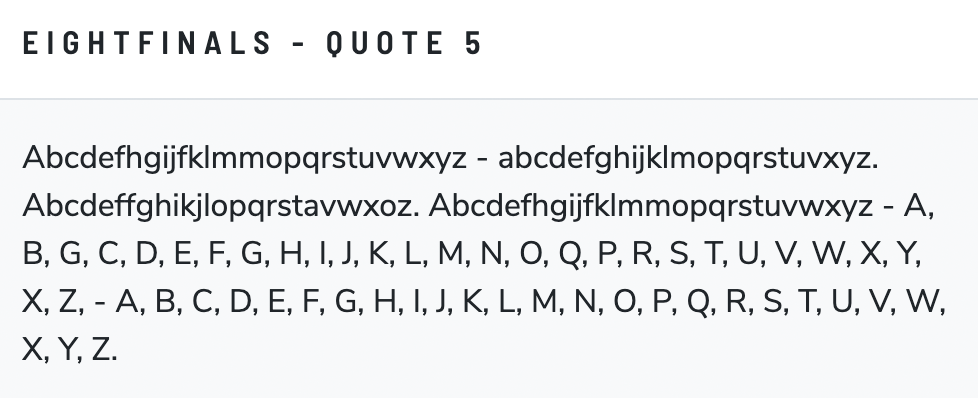 After 15 talented typists were eliminated in the Eighthfinals, the top 10 Quarterfinalists competed for a chance to be one of the top 4 to advance to the Semifinals. After typing another 5 races the Semifinalists were determined and they went on to race for a spot in the Championship.
Watch the video to see the races as these extremely talented typists put everything on the line for a chance at the Championship and a place in history!