Winning is Everything
Das Keyboard Gaming FTW
We understand that winning is everything, so every detail matters to us. The 47W-Control features a consistent glide surface to ensure smooth mouse movement and is the ideal size to maximize your desk space… all which make the gaming experience more bad ass.

Most suitable for gamers who enjoy low-DPI settings: all FPS and CS:GO games. The 47W-Control allows you to move your mouse across the mousepad quickly and accurately.

In all FPS games, within 0.030 second you will need to identify the opponent, analyze their position, understand your gun specifications, know how far to flick your mouse on the mousepad to hit your opponent, and lastly - shoot with recoil in mind. The 47W-control is created to not only ensure you hit your target with ease, but also fatally wound them before they have a chance to react.
Optimized For:
Optimal Size
The Das Keyboard 47W-Control is the ideal size for an all-out awesome gaming setup. At 147.4 square inches, it is designed to optimize a gamer's desk space and give them the movement range that they need to take their game to the next level.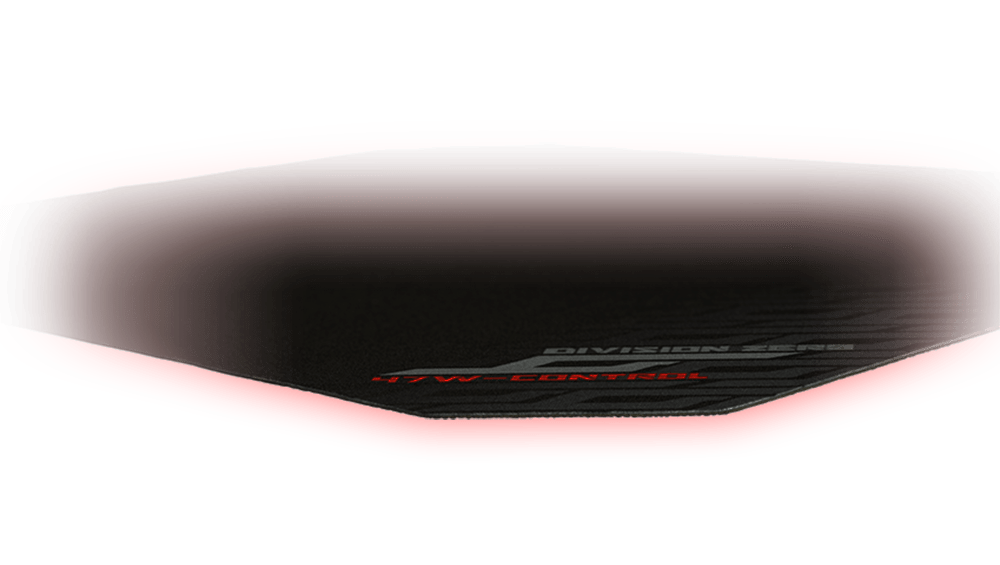 Premium Microfiber Surface
The 47W-Control Pro Gaming Mouse Pad is designed to handle even the most extreme gaming battles. The 47W-Control microfiber tracking surface offers consistent glide and excellent tracking characteristics for games that need control and precision. The surface creates a sensation of resistance to mouse movements and the friction of the textured surface offsets the energy gamers exert to move the mouse, ensuring precise movements.
Bonded Rubber Base
The Das Keyboard 47W-Control has a rubber base grip that provides maximum stability. No matter how vigorous a gaming session is, the 47W-Control intended is to stay in place to give gamers the edge they need over their opponent.
Optimized Reliability and In-Game Control
The 47W-Control is heat-treated at 200° C which provides just the right amount of friction for low-DPI gaming maneuvers. Whether your preference is low or high sensitivity, or your mouse of choice is a laser, optical or dual sensor system, the 47W-Control offers total tracking responsiveness for optimized reliability and in-game control.