Winning is Everything
Das Keyboard Gaming FTW
We understand that winning is everything, so every detail matters to us. The 47W-Speed features a glide surface to ensure smooth mouse movement, a rubber base grip to ensure the mouse pad stays in place, and is the ideal size to maximize your gaming setup…all which make the gaming experience more bad ass.

Optimized for high DPI gaming sessions, the 47W-Speed is created with 3 separate layers to guarantee top notch gaming experience. Like nothing before, your mouse will glide smoothly and accurately to enhance your gaming skills and take you to the next level.
Optimized For:
Precision Movement
The 47W-Speed Pro Gaming Mouse Pad is designed for rapid-firing movements. The 47W-Speed ultra low friction, hard polymer surface is optimized for high DPI gaming, improving mouse control and cursor placement precision. The surface allows the mouse to move when applying minimal force which maximizes performance and accuracy.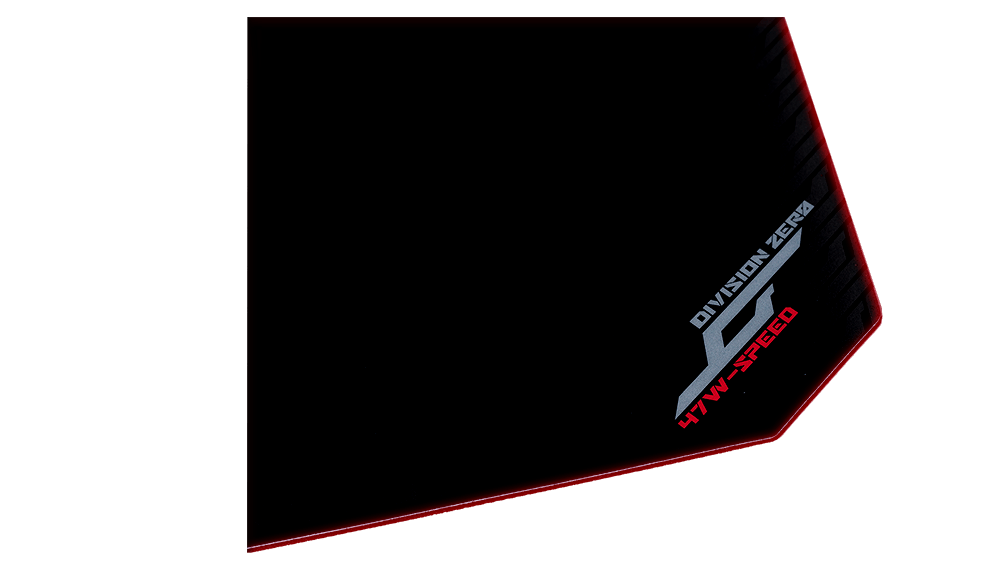 Multi-Layer Engineering
The 47W-Speed is engineered using three critical layers. The hard polymer top layer provides the low-friction surface. A high-impact polystyrene core provides the semi-rigid foundation. And, the natural rubber base grips your desktop surface keeping your mouse pad stationery.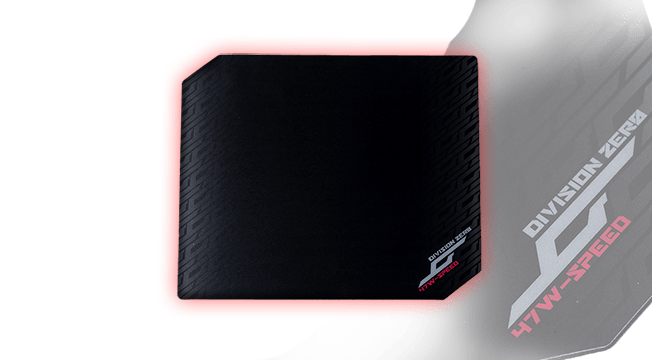 Efficient Movement and Sensors
The 47W-Speed is optimized for high DPI gaming for ultra precise tracking and mouse control. The clean, consistent surface texture enables you to hit targets faster and more efficiently. The Speed Mouse Pad is semi-flexible which ensures the mouse pad won't warp or lose its shape.
Optimal Size
The Das Keyboard 47W-Speed is the ideal size for any gaming setup. At 147.4 square inches, it's designed to optimize any gaming desk space and give the movement range needed to take the game to the next level.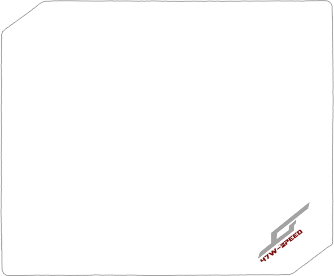 Technical Specifications
Durable Polyethylene Surface

Bonded Rubber Base
Designed for rapid-firing movements

Optimized for high DPI
Length: 340 mm (13.4 in)

Width: 280 mm (11.0 in)

Thickness: 3 mm (.12 in)
More Das Keyboard Gaming Products