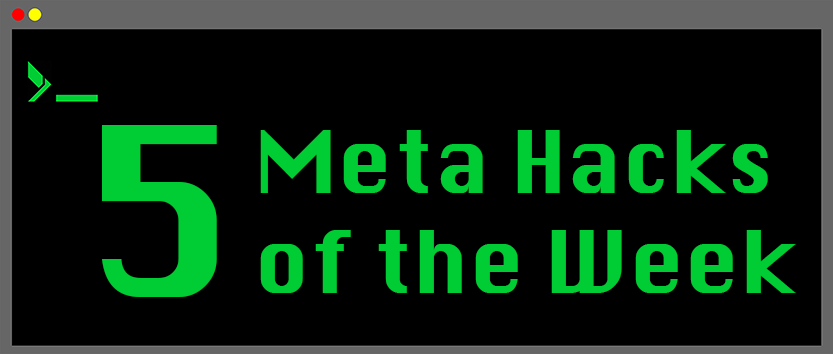 The Hipmunk Meta Hack has really been a game changer for me. I use it all the time to make sure I find flights that have the easiest layovers. After all, what use is the cheapest flight if your layover is 12 hours long? I'm glad I was able to share it with everyone. In case you missed the last "5 Meta Hacks of the Week," I've compiled them below. I don't want you to miss out, so sign up here and get the latest productivity apps, life hacks, quotes that make me think or really anything that I find interesting. You won't be able to find them anywhere else!
Enjoy.
Daniel, Founder & CEO
Metadot / Das Keyboard / Mojo Helpdesk
_________
1. Vagrant for Ruby on Rails
Vagrant is a tool to automatically setup a development environment inside a virtual machine on your computer. This means your development environment can exactly match the production server and your coworkers can all run exactly the same software.
2. Bootstrap 4 is now in beta 2
Build responsive, mobile-first projects on the web with the world's most popular front-end component library.
3. Amazon's AR Shopping Experience
A peek into the future of shopping.
4. Quote of the Week
"The two most important days in your life are the day you are born and the day you find out why." – Mark Twain
5. Super Mario Odyssey
Super Mario Odyssey is getting rave reviews from the media. A worthy successor to the Mario 3D platforming franchise.