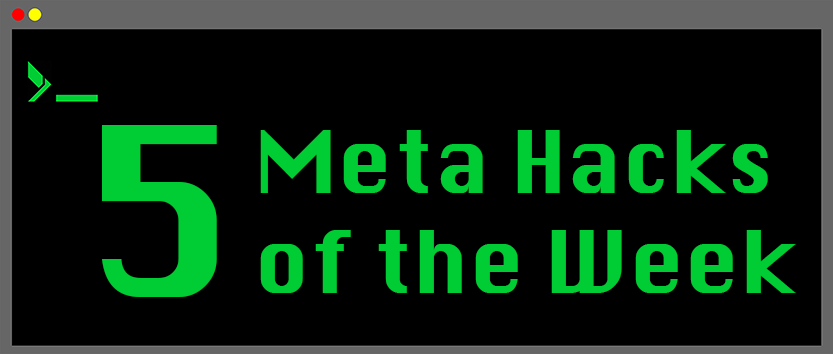 Last week, we shared an interesting Meta Hack called what3words that divides the world into 3m x 3m squares, and assigns a three word address to each square. So what's the three word address for Metadot headquarters? caves.length.nuance. Check out the rest of last week's Meta Hacks below.
If you're interested in submitting your own, go here. I'll give you a shoutout in the next 5 Meta Hacks of the Week.
And if you haven't signed up yet, what are you waiting for? Sign up for the exclusive 5 Meta Hacks of the Week here!
Enjoy.
Daniel, Founder & CEO
Metadot / Das Keyboard / Mojo Helpdesk
_________
1. How to set up a one-remote Apple TV home theater
Thanks to Ken Rockwell, you can now get rid of your bazillion remote controls.
2. what3words
An interesting idea, dividing the world into a grid of 3m x 3m squares, thus solving common location inaccuracies by assigning a 3 word address to each square. Even Mercedes-Benz is on board. What's your 3 address? (Contributed by Will T.)
3. Eight years of Go language
The simplicity and modernity of Go drives its popularity higher every year. The Go team published a nice recap of the stratospheric adoption of this language.
4. Devialet Phantom
A boombox for hedge fund managers.
5. The Wiki Game
Start at one Wikipedia article and navigate through articles to land on the final goal article with the fewest number of clicks possible.