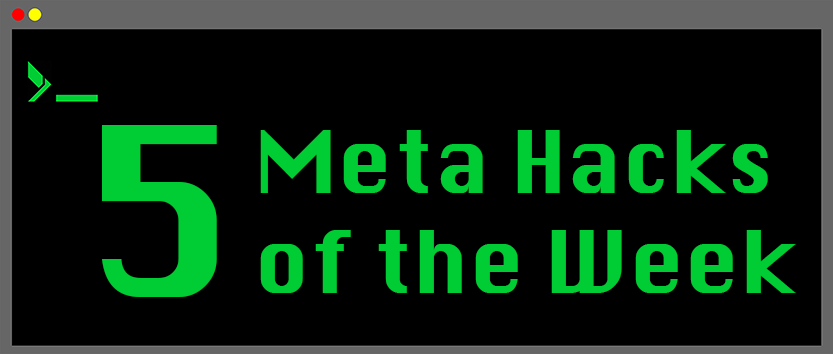 For this week's 5 Meta Hacks of the Week, I have some how-tos, fun facts, and a news site I think you should check out. If you have any similar Meta Hacks you want to share, please submit them to me here. The community would greatly benefit. Please also feel free to share these with your friends and family, encouraging them them to sign up here.
Here's my 5 hacks for this week.
Enjoy.
Daniel, Founder & CEO
Metadot / Das Keyboard / Mojo Helpdesk
_________
1. DW (Deutsche Welle)
Democracies are influenced by the news. Some would use the word "controlled" instead. I read news from different countries, from the New York Times, the BBC, Le Monde from France, RT from Russia and Aljazeera for Middle East news and many others from around the world. Not all the same facts are reported and when they are, explanations slightly differ by country. Where is the truth? Probably somewhere in the middle. See for yourself: Today I share the German public news broadcaster, English version. It is publicly funded by the country's government – like the BBC is.
2. How to clean old, yellowed plastic on retro computers and game systems
Have an old SNES or original Mac that has turned yellow? Here's how to restore your collectible electronics to their former glory.
3. World's longest bridge
Ever curious about where the world's longest bridge is? Hint: It's 102.4 miles (165 km) long!
4. Illustrating a book using MS Paint
Pat Hines used MS Paint for all the illustrations in his book. Amazing art. (Contributed by Kerry M.)
5. How to adjust your office chair
For the perfect ergonomic position, you'll need this guide to adjust your chair to the right height, seat depth, and arm rest position. (Contributed by Will T.)