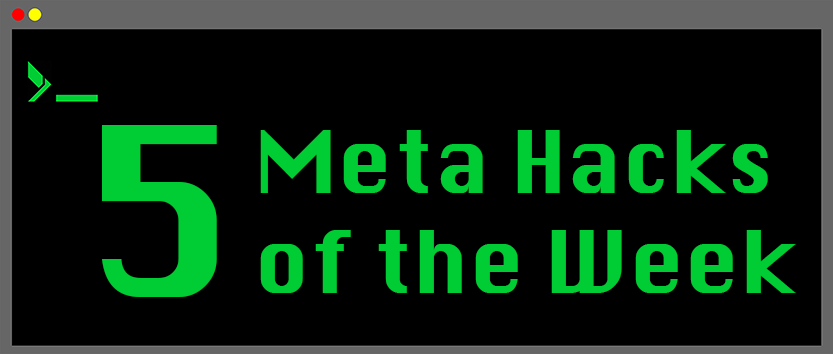 Last week's Meta Hacks fell on May the 4th, so, just as expected, we had a community contributed Star Wars themed Meta Hack below. If you have any of your own that you want to share with the community, please submit it here. You'll be featured in next week's 5 Meta Hacks of the Week. Additionally, if you have any friends or family who you know would enjoy these, tell them to sign up here.
Here's my 5 hacks for this week.
Enjoy.
Daniel, Founder & CEO
Metadot / Das Keyboard / Mojo Helpdesk
_________
1. How to make your own Thanos gauntlet from Avengers: Infinity War for just $25
In the spirit of the record breaking movie, now you don't have to to think about this year's Halloween costume. You're welcome.
2. What antivirus software should you use?
Surprisingly, the best antivirus is not traditional antivirus.
3. Dubai time-lapse evolution from 1960-2021
Visual effects time-lapse film showing Dubai's evolution over 58 years and 5 years of expected projects to be completed by 2021. Pretty amazing to see all the changes this city has gone through, and will continue to go through. (Contributed by Kerry M.)
4. Song of the week
For the 4th Meta Hack, I present to you a Star Wars song like you've never heard: "Kitster's Song" by Trevor Moore . May the 4th be with you. (Contributed by Will T.)
5. How do you prevent people from jaywalking?
By spraying them with water, of course! (Contributed by Anonymous)