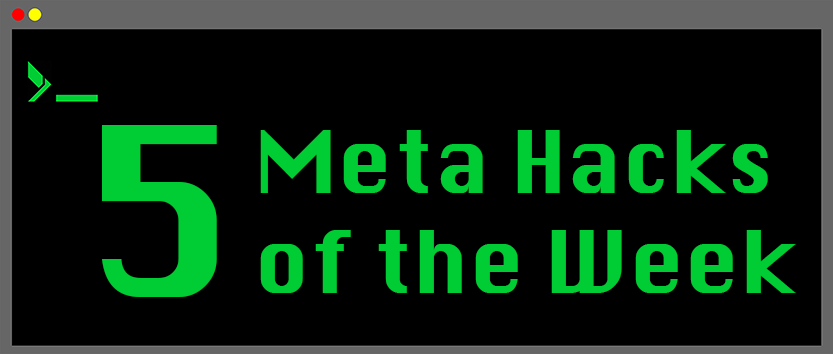 I hope you enjoyed last week's 5 Meta Hacks of the Weeks full of how-tos. I've found them useful. This week's Meta Hacks features videos, online courses, and quotes. If you have Meta Hacks of your own that you'd like to share, please do so here. If you know anyone who would want to join the Meta Hacks community, please direct them here.
Here's my 5 hacks for this week.
Enjoy.
Daniel, Founder & CEO
Metadot / Das Keyboard / Mojo Helpdesk
_________
1. Quote of the Week
"I know not with what weapons World War III will be fought, but World War IV will be fought by sticks and stones" — Albert Einstein
2. What is in Warren Buffet's will?
Warren Buffett, Berkshire Hathaway chairman & CEO, shares how he intends to take care of his wife financially in his will.
3. Flutter, the future of mobile app development
Next year, every mobile app developer will use Flutter, the new Google development framework that creates apps for iOS and Android with one source code base. This 8-hour online course will get you started. I tried Flutter, it's amazing.
4. A better way to manage your reading list
If you're looking for an efficient way to mange your book reading list, and a great way to discover new books to read, check out Goodreads. (Contributed by Will T.)
5. Cloudfare's way faster and more secure DNS service
"Unfortunately, by default, DNS is usually slow and insecure. Your ISP, and anyone else listening in on the Internet, can see every site you visit and every app you use — even if their content is encrypted. Creepily, some DNS providers sell data about your Internet activity or use it to target you with ads. We think that's gross. If you do too, now there's an alternative: 1.1.1.1"