Working from home can be fun and more comfortable, but it can also get a bit monotonous sometimes. Das Keyboard gave Facebook fans chance to break out of the monotony while showing off your creative side. That is why we held a contest to see who can create the best "work-from-home" flowchart.
Winner: David Parks with 31 Likes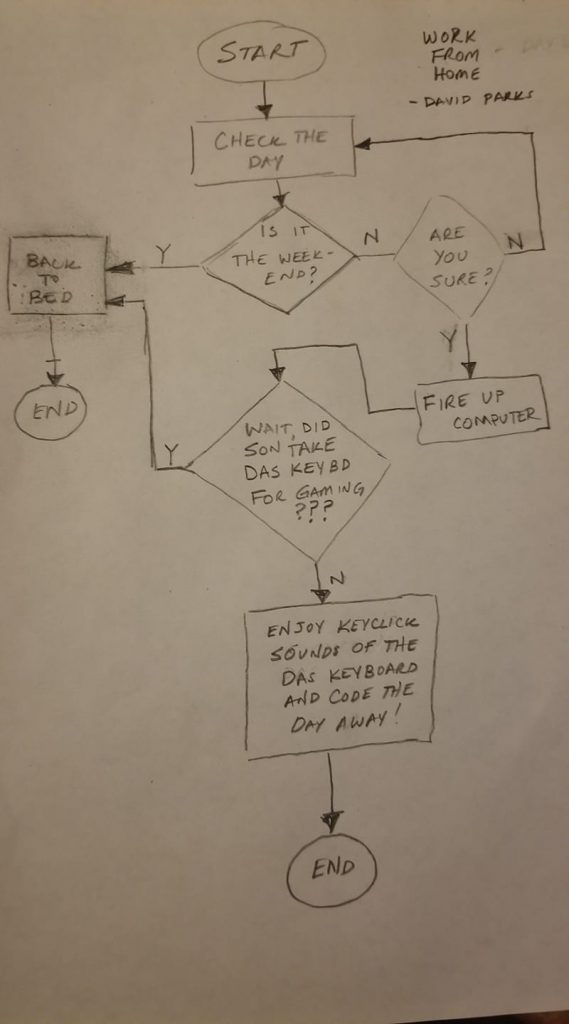 Honorable Mention: Thomas Dettbarn
Honorable Mention: Shawn Dorman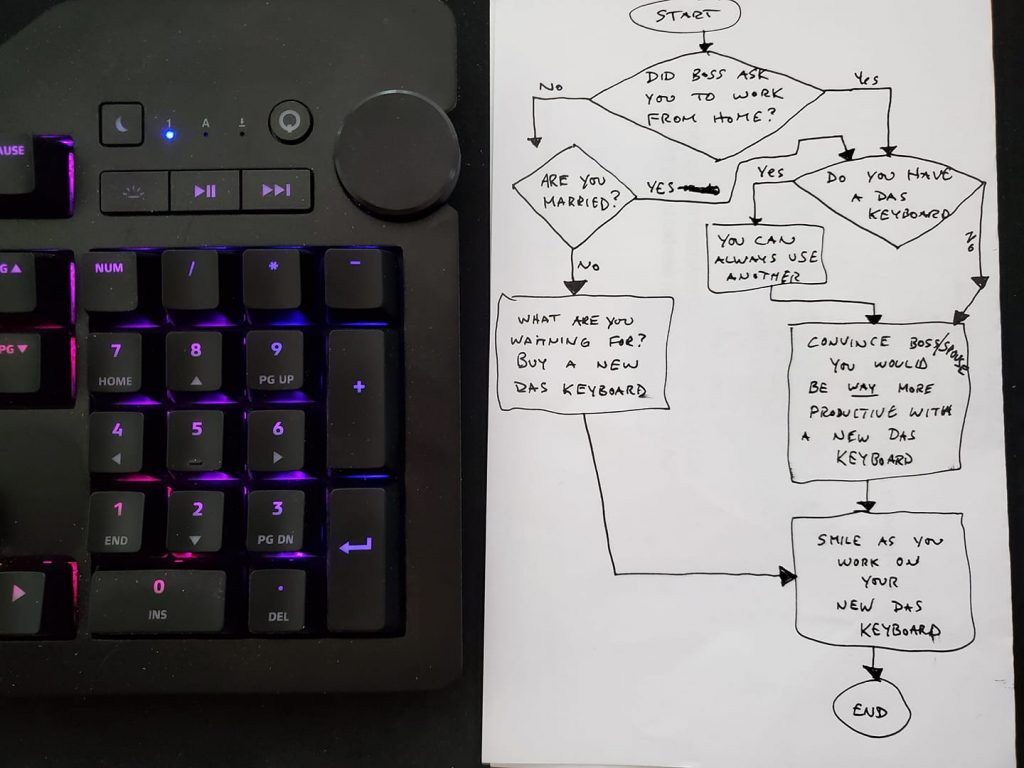 Ended: Das Keyboard WFH Contest:
Create a work-from-home flowchart where a Das Keyboard is one of the elements in your design (example below).
Post your flowchart in the comments on this Facebook post! Make sure it is public so we can see it.
How to win: The flowchart with the most likes will win a Das Keyboard of their choosing! The contest starts Tuesday, April 13th and ends next Monday, April 20th, 2020 at 5 pm CST. We will announce the winner on Facebook and on this blog post on Tuesday, April 21st, 2020.
The winner gets a free Das Keyboard and bragging rights as we share your flowchart with the world on the Das Keyboard blog next week.
*Make sure your flowchart is kid- and parent-friendly. Please be creative, not inappropriate.
*Contest limited to shipping within the United States (US Based Shipping Services exist but Das Keyboard is not responsible for the coordination or the additional costs)
Example Flow Chart: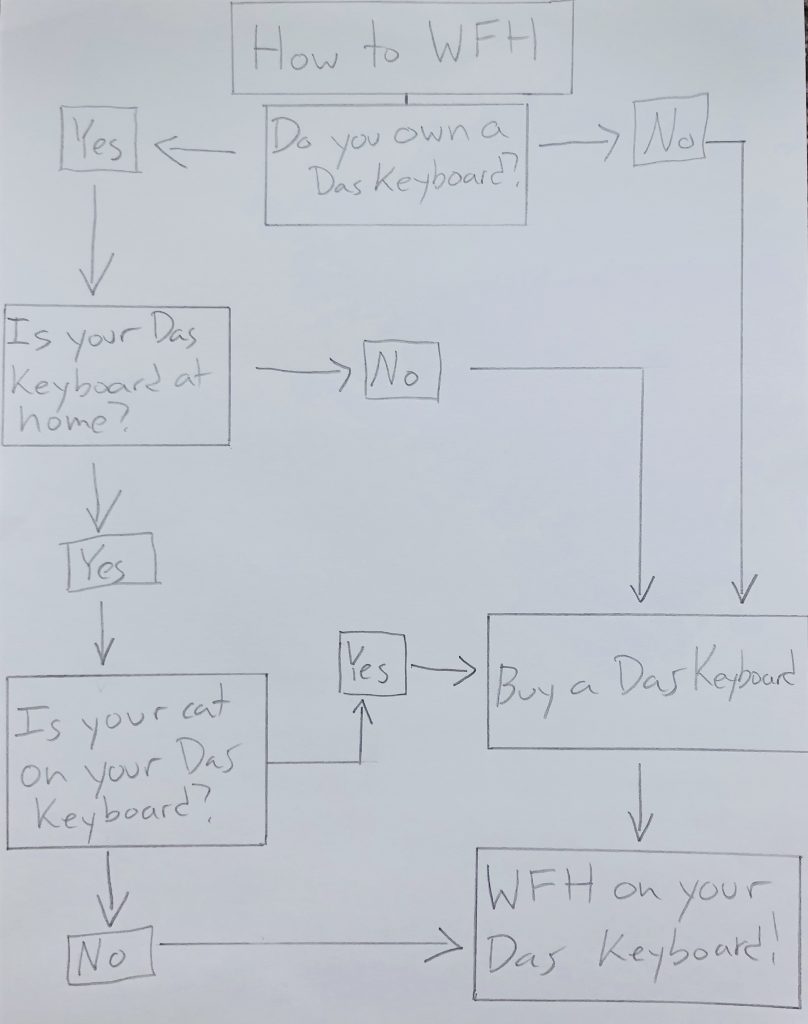 Now its time to get creative! Post your flowchart in the comments of this Facebook post today. Share with your friends and ask them to like your submission so you can bring home a Das Keyboard!