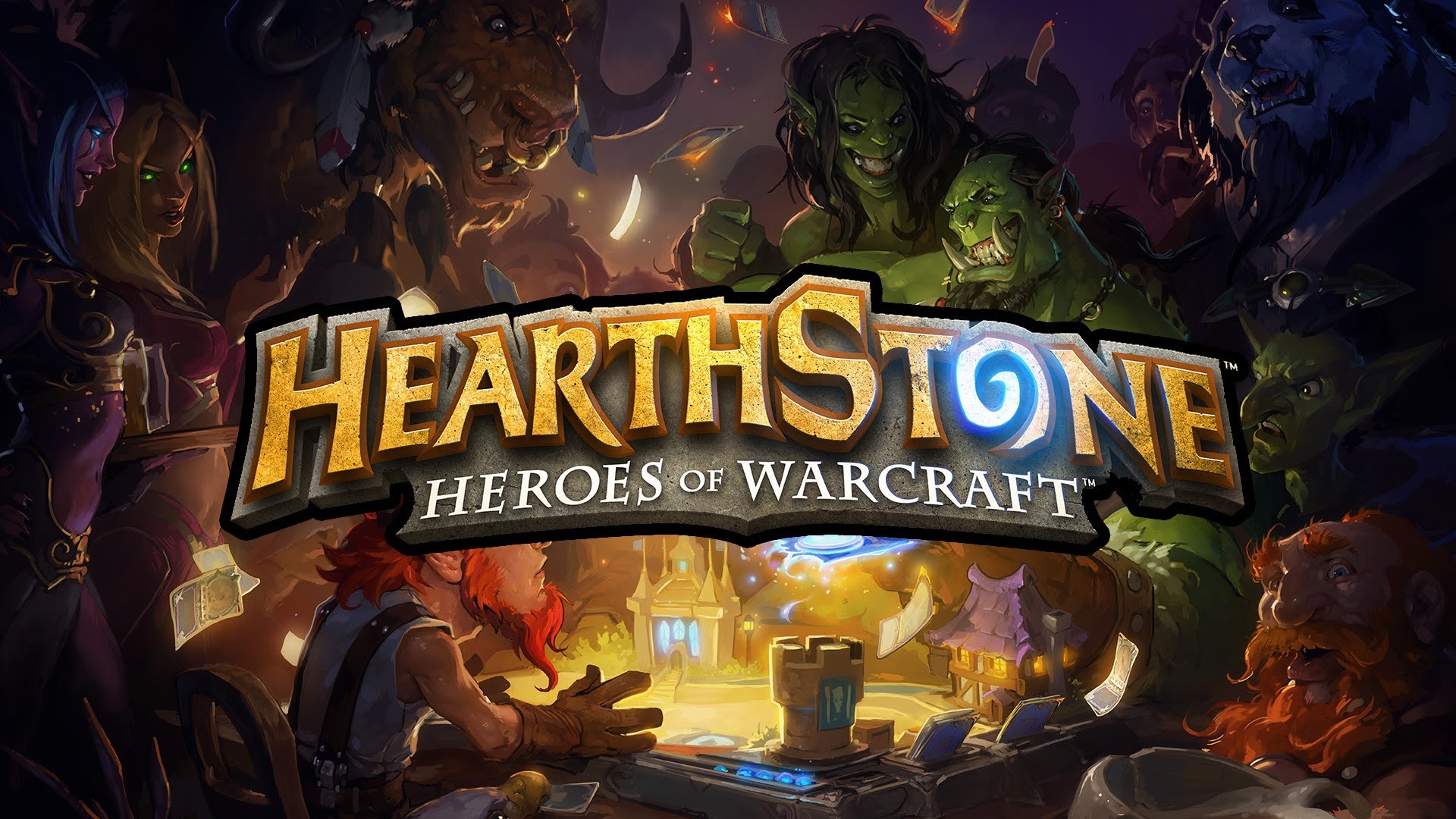 If you haven't personally played World of Warcraft, it's a safe bet that you've at least heard of the series. WoW is one of the most popular Massively Multiplayer Online Role-Playing Games out there, and their creative team has now expanded the world into a new Collectible Card Game, HearthStone.
If you love WoW, you'll love HearthStone. From Blizzard Entertainment, the same group behind the insanely addictive Warcraft series, HearthStone is the latest in CCGs. It reunites players with many of the original WoW characters, and includes a number of relics and creatures that fans will recognize from the Warcraft world. You don't have to be a previous WoW fan to enjoy the game, however; any fan of CCGs will love this new style of gameplay and the ability to experience such a rich and developed world. Players of other CCGs will likely find HearthStone to be simpler and quicker to learn than games such as the hugely popular, Magic: The Gathering. Compared to MTG, HearthStone has fewer cards and an easier structure, making it more accessible to gaming fans of all sorts.
Gone are the days of playing CCGs with your local group, trading the same cards back and forth. With its digital capabilities, you can connect to the same network of players that made WoW so popular. HearthStone represents a new era for Blizzard and the Warcraft series. While WoW used to regularly draw 12 millions subscribers, recent reports from its creative company now put that number around 5 million, a loss of nearly 60% of active players. Compare that to the over 50 million downloads of HearthStone already, and it's clear that Blizzard Entertainment has a new Warcraft hit on their hands. HearthStone has opened up the Warcraft world to a whole new generation of users, and a broader audience of players.
One of HearthStone's biggest successes is its variation of available platforms. In addition to the traditional PC or Mac setup, you can play the game on your mobile device or tablet, Android or iOS. You can take HearthStone anywhere, and this really brings the Warcraft characters into the new, app fueled gaming age. Fans of CCG apps can connect to an awesome, preexisting universe, while fans of the original WoW series now have a way to experience their favorite characters and connect with others who share the same passion. In many ways, playing HearthStone is like reuniting with your old, childhood friend.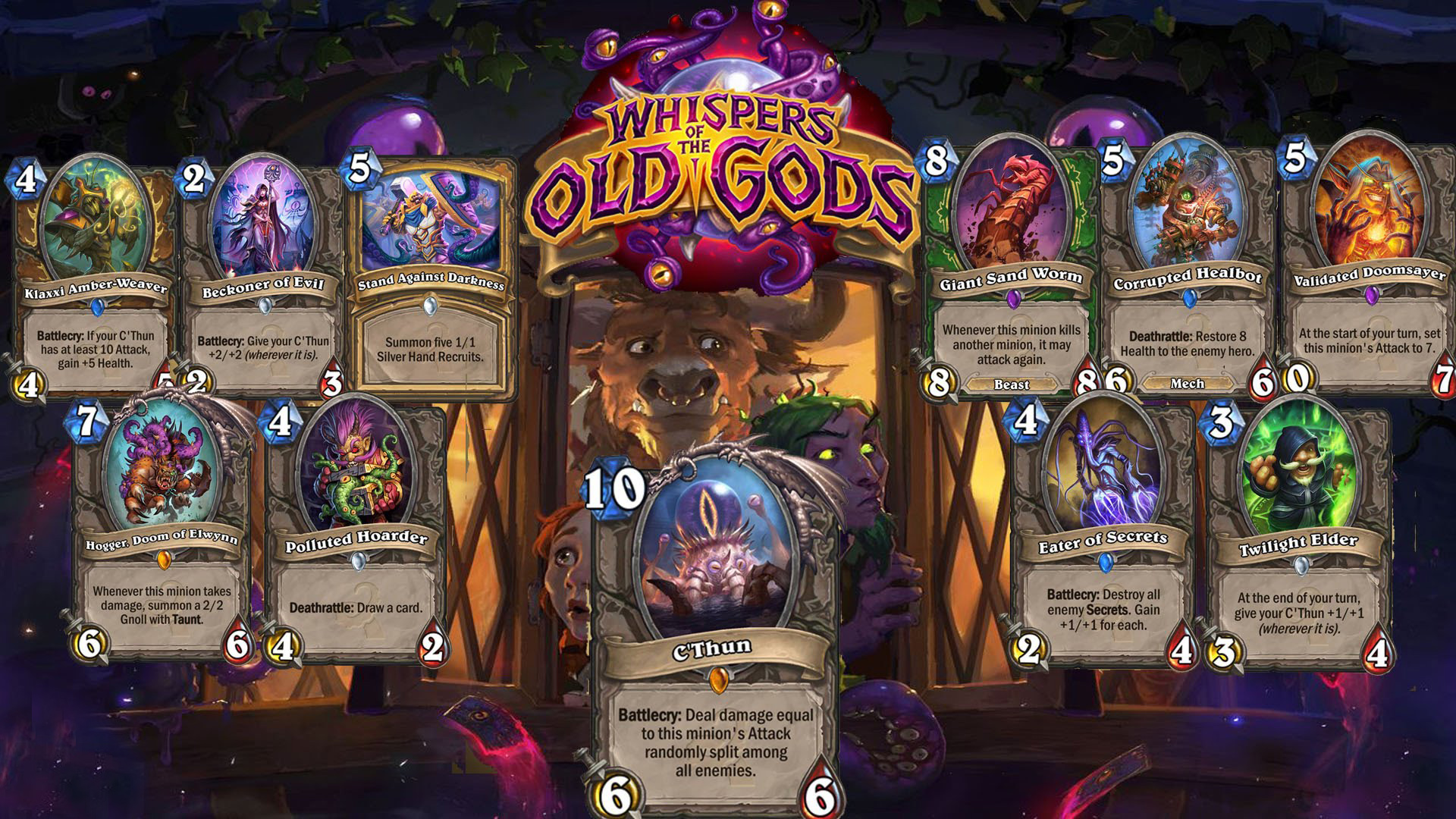 HearthStone just dropped their latest expansion, Whispers of the Old Gods, and it adds a whole new layer of kick-ass characters to collect. It connects you even further to the original game and offers 134 new cards for increased gameplay. The pack contains 4 Old Gods—C'Thun, Yogg-Saron, N'Zoth and Y'Shaarj—and a ton of cultists working for each. Blizzard calls WotOG a "Sinister Expansion," with the cards focusing on the more evil characters in the HearthStone realm.
The reception for the expansion has been pretty positive overall, with the exception of Yogg-Sharon, who many players find to be a fairly useless addition to your collection. Regardless, most players are loving the remaining 133 characters and the additional gameplay options. If you're a HearthStone fan, let us know your thoughts on the new expansion in the comments!