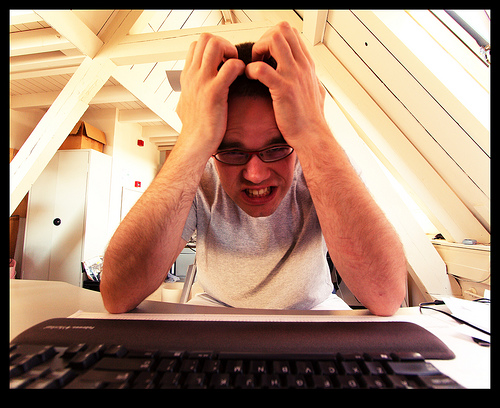 With so many options, how are you supposed to figure out which keyboard to purchase?
According to a 2013 study by BrightLocal, reviews are where it's at this year. The study found that only 12% of consumers say they take no notice of online reviews, and the rest all form opinions about a business or product faster than they have in the past.
But not all reviews are written equally, and bad ones could steer you very wrong in your keyboard purchase. So with the few you look at, you have to make sure they're reliable.
Separating Good Keyboard Reviews From the Bad Ones
To help you figure out the smartest purchase to make when you're sorting through online keyboard reviews, follow these guidelines:
1. Immediately ignore overly positive or overly negative reviews. These could be planted, or they could be legitimate, but usually reviews in the extremes can't be taken seriously. Keyboard users who love their typing machines are likely to overlook any flaws, and users who leave scathing reviews have an agenda to try to drive the keyboard company's reputation into the ground.
2. Consider keyboards that have lots of positive reviews. It's always safer to go with a keyboard that has several hundred reviews, for example, than one that only has 3 or 4. You're more likely to make a good purchase and have a good warranty if you go with a trusted, name-brand keyboard company that lots of other consumers have left good reviews for.
3. Pay attention to reviews that compare the keyboard to similar ones. These are useful for helping you decide if the product's fit for your needs specifically, especially if the reviewer had similar goals to yours. For example, if the reviewer wanted a good gaming keyboard, and said Keyboard A responded more quickly than Keyboard B did, then you'll know your goals will be met if you buy the first product.
4. Ignore obviously stupid comments or information in reviews. Yep, you're going to run across people who actually complain about the color of the keyboard's backlighting because they didn't pay attention to the product information before purchasing. And no, you don't need to see a list of the specs all over again (these are already listed on the product page…).
5. Look for common preferences or opinions about the keyboard. If most of the reviews say something similar about the keyboard you're interested in, like they all think that the quality is slightly lacking, realize this is a legitimate sampling of opinions you need to seriously consider before purchasing.
Good Keyboard Reviews Make Shopping (Mostly) Painless
There's no such thing as "easy" research when you're looking to buy a keyboard. But with a little sleuthing and some critical thinking, you'll be able to skim through keyboard reviews like a pro and more quickly determine which product is right for you!