We are excited to launch the Das Keyboard Q Marketplace for applets today.
The Q Marketplace is a place for users to download applets such as stock tickers, weather forecast and CPU activity. Applets can change the color of the keys based thus keeping the users informed of some key information they want to track. For example, if a stock ticker goes up, a key will be green and red otherwise.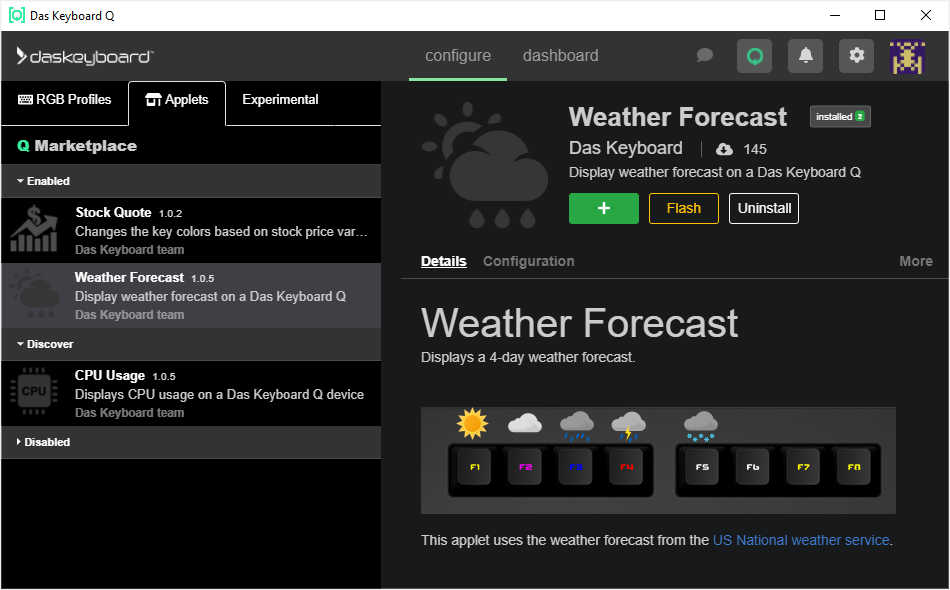 Check out how it works:

The marketplace is available in Das Keyboard Q Desktop v3, ready for download at https://www.daskeyboard.io/
The Q marketplace hosts open source applets. Only a few applets are available at this point, but we are going to add more as we go. 
Developers can create their own applets and share them on the Q marketplace. Source code samples are provided for developers to get started easily: https://www.daskeyboard.io/applet-development/
Enjoy!