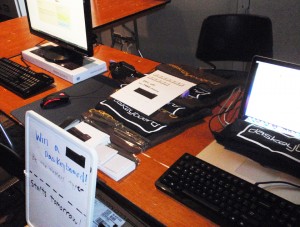 We know many of our biggest fans spend hours on their Das Keyboard, fragging the competition. Because of this, and the fact that we love gaming,  Das Keyboard is a big supporter of gamers.  This past weekend (Aug 4-7), Das Keyboard was one of the sponsors for LanWar's Million Man Lan 10 held in Louisville, KY. We brought some Das Keyboards with us and set up a booth to talk to attendees about our keyboards. We also staged races with our app, TyprX, each day to give people the chance to win a free Das Keyboard.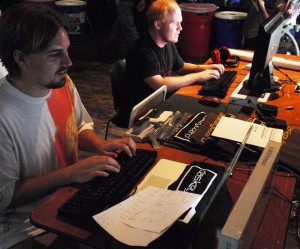 As always, the wining typists impressed with their fast typing skills. Day 2's winner earned their keyboard by typing 128wpm, but the big winner of the weekend blew everyone away typing 141wpm. These races are always so much fun for us, and apparently, people loved the races so much the participants wanted to make the typing races part of the big event as they felt it was one of the best tournaments there. Big thanks to all the participants, we can't wait until next year!
We posted a few more photos on our Facebook page. Go check them out and if you recognize yourself in a photo, tag it so we can put a name to your face.