We are excited to bring you a new series of installments on this blog, titled, 'Typing Through Time: Keyboard History."  This page will be published in a series of  chapter installments, and begins with the Evolution of the Typewriter.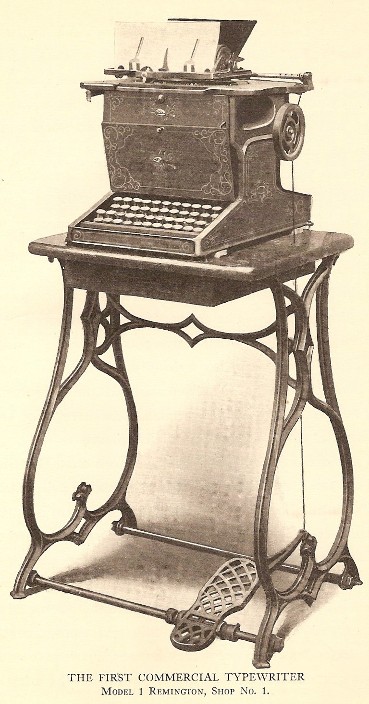 Typing Through Time is in the format of a research paper, and focuses strictly on the history of typing devices. Please comment with your input, thoughts, and/or anything you feel we left out. This is a draft that we will continuously be adding to and are open to revisions, so please comment your feedback.
Read our first chapter and let us know what you think. Visit regularly for more chapters and updates.
(Above Image: Remington's First Sholes & Glidden Type-Writer. Image source: from the Early Office Museum)