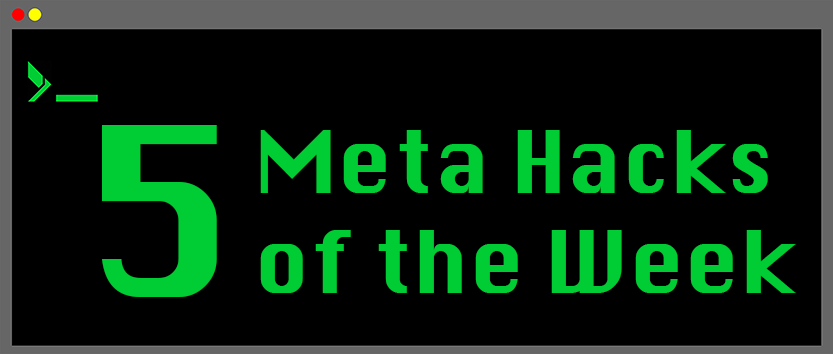 I've included yet another playlist to listen to in last week's edition of 5 Meta Hacks of the Week, this time, curated by the one and only Dieter Rams. And if you feel inspired, go ahead and make your own music on the Google Piano Genie. Check out even more Meta hacks below. If you have anything cool you want to share, go ahead and send your suggested Meta Hacks here. And if you want your friends to receive the latest Meta Hacks, have them subscribe here.
Enjoy.
Daniel, Founder & CEO
Metadot / Das Keyboard / Mojo Helpdesk
_________
1. Robotic Parkour
The Atlas robot by BostonDynamics does some really impressive parkour moves.
2. Dieter's Jazz Mix
This is the jazz playlist from one of the best designers in the world: Dieter Rams.
3. Dollar Street
What if everyone int he world lived on the same street, what would it look like? This site takes a look at families from around the world at all income levels and how they live. (Contributed by Will T.)
4. Google Piano Genie
This little experimental device will turn you into a piano maestro, no skill required. Pretty impressive.
5. And if you want to try this Piano Genie for yourself…
Try out this demo page.