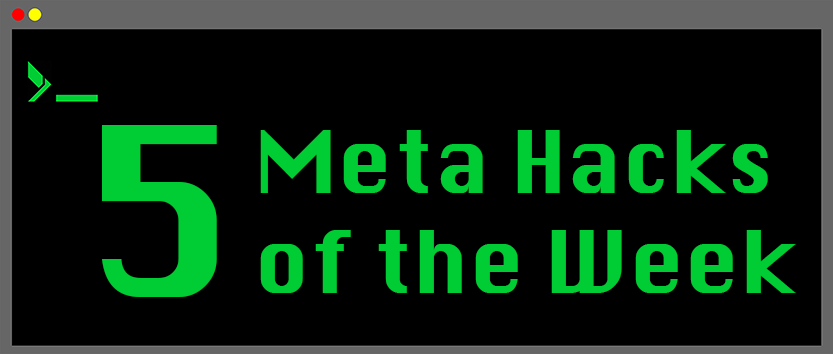 We continued to receive community submitted Meta Hacks for last week's 5 Meta Hacks of the Week. I love seeing these and sharing them with everyone, so keep your submissions coming here! If you are reading this blog post, you've probably found some of my Meta Hacks useful at some point, so share them with like-minded friends and have them sign up here.
Enjoy.
Daniel, Founder & CEO
Metadot / Das Keyboard / Mojo Helpdesk
_________
1. qutebrowser
A minimalist browser designed to be operated from the keyboard. Built with Chrome libraries.
2. Chrome 68: A secure web is here to stay
When Chrome 68 releases in July 2018, all HTTP sites will be marked as "not secure" in the address bar to strongly encourage the adoption of HTTPS encryption.
3. Symon tiny graphical system monitor
Put a CPU monitor in Emacs – 100% geeks only.
4. Book I'm currently suggesting
"The Life-Changing Magic of Tidying Up" by Marie Kondo. This was a community contributed suggestion, but I've read it myself and recommend it as well. It really helps to de-clutter your life and focus on joy. (Contributed by Will T.)
5. Marie Kondo Netflix show
Relating to the "The Life-Changing Magic of Tidying Up," Marie Kondo has signed up to do an 8 episode mini-series on Netflix where she will be "working with people to transform their home & spark a personal transformation" using her patented KonMari method.