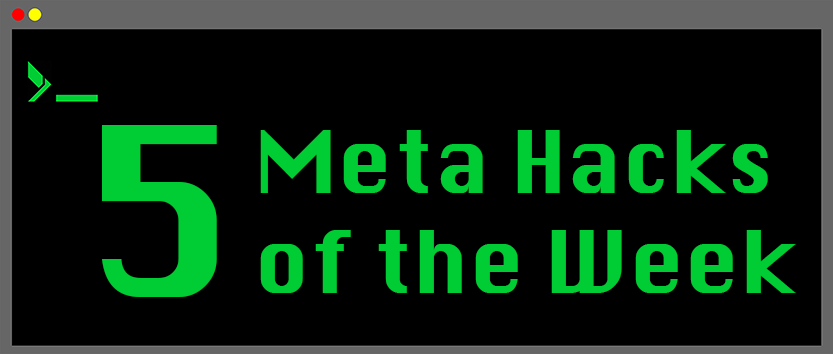 I'm still listening to the beautiful cello cover of "No Woman, No Cry" that I shared in last week's 5 Meta Hacks of the Week. If you haven't gotten a chance, go listen to it, and also check out the rest of the Meta Hacks below. I also want to encourage you to share these with your friends, as well as share your own Meta Hacks here.
Enjoy.
Daniel, Founder & CEO
Metadot / Das Keyboard / Mojo Helpdesk
_________
1. Make our planet great again
French President Emmanuel Macron's environmental program "Make the planet great again" attracts American scientists looking for purpose.
2. Using technology to address gender bias in film
Google releases research that offers hard data on gender disparities in film. How does this affect the roles we play in society? (Contributed by Janice A.)
3. Song I'm currently listening to
This deeply moving cello cover of Bob Marley's "No Woman, No Cry" by Sheku Kanneh-Mason
4. Use Google Home to help you fall asleep
Turn your Google Home into a white noise machine to help you sleep. It can play nature, fireplace, oscillating fan, rain, and just general white noise sounds. (Contributed by Will T.)
5. Quote of the Week
"One day your life will flash before your eyes. Make sure it's worth watching." – Gerard Way