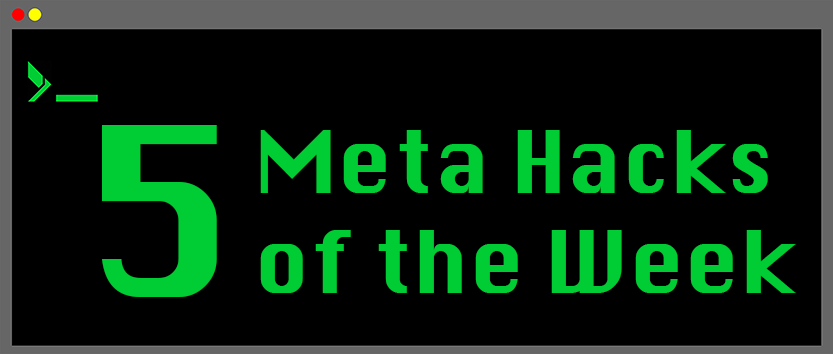 With last week's gym hack, I've been able to use a larger variety of gym equipment than ever before. Do you have other hacks you want to share with the 5 Meta Hacks of the Week community? Share them here and I'll post it next week. Tell your friends to sign up here so they can receive them every week as well.
Here's my 5 hacks for this week.
Enjoy.
Daniel, Founder & CEO
Metadot / Das Keyboard / Mojo Helpdesk
_________
1. Don't trust the news?
Learn how to cross check facts with a free online course (60min) made possible by Google News Lab and in partnership with the American Press Institute and The Poynter Institute.
2. See what information Facebook and Google know about you
Beyond puzzling: Facebook & Google store so much about you without you knowing it. Even how many times you use Android apps and where you go everyday!
3. Time: The history & future of everything
Take a look at this awesome video depicting the scale of time throughout the universe's history, and in the future. (Contributed by Will T.)
4. China's biggest artificial rain making project
Since 2013 China has been creating 55 billion tons of artificial rain a year. The country is now embarking on its biggest rainmaking project ever.
5. Optical illusion of the week
Stare at this picture long enough and it'll eventually disappear!