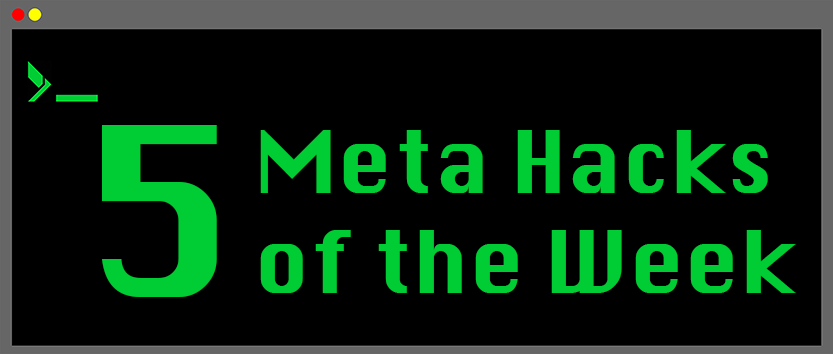 If you haven't heard of the 5 Meta Hacks of the Week, let me tell you what you're missing out on! Every week I send out emails including some of the most interesting hacks, jokes, quotes, and other gems from around the Internet. You can see last week's 5 Meta Hacks below. If you want to receive the most recent ones, you will want to sign up here. I also welcome community submitted Meta Hacks, and select my favorite ones every week. If you want to participate, sign up here.
Enjoy.
Daniel, Founder & CEO
Metadot / Das Keyboard / Mojo Helpdesk
_________
1. CSS Trick
This little trick allows you to insert content onto a page from CSS without it needing to be in the HTML. (Contributed by Ahmed L.)
2. The best and worst coach seats on U.S. airlines
As space between seats on airplanes, and the seats themselves, continue to shrink, it's always good to know which airlines have the most and least space. (Contributed by Will T.)
3. Stackshare
Did you ever wonder what technology a website or SaaS is using? Try Stackshare.
4. How to breathe new life into your old yoga mat
Most yoga mats end up in landfills. Here are some ideas on how to repurpose old yoga mats in more useful ways. (Contributed by Phillip M.)
5. Developer hack
Run a python webserver for your current directory. Just use:
python -m SimpleHTTPServer