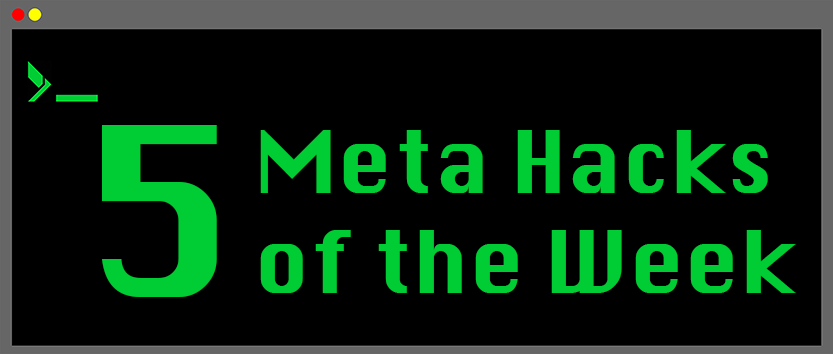 The following is last week's 5 Meta Hacks of the Week. If you want the latest and greatest, you'll have to subscribe here. You'll receive an email from me every week, with the latest gems and useful tips I find from around the Internet. If you want to share your own, you can do so here and I'll choose the best ones to share on the next 5 Meta Hacks of the Week.
Enjoy.
Daniel, Founder & CEO
Metadot / Das Keyboard / Mojo Helpdesk
_________
1. Matthew Walker, Phd, UCLA: "Why We Sleep: The New Science of Sleep and Dreams"
This is an enlightening talk about how to live longer, be smarter (literally) and overall live a higher quality life. Professor Matthew Walker, Director of UC Berkeley's Sleep and Neuroimaging Lab discusses the latest discoveries about sleep and how it impacts our life, wellness, and lifespan.
2. CodeFights Arcade
Want to practice your coding skills? Check out this arcade, it's like Angry Birds, but in code! (Contributed by Ahmed L.)
3. Sharing timestamps on YouTube
Want to share a YouTube video at a specific time? While watching the video, pause it, right click, select 'Copy video URL at current time'. You can now paste it into a chat or email client.
4. Choosing a Mac external display
Purchasing an external display for a Mac can be a confusing process. This blog post identifies the best options for retina and non-retina designers and developers. (Contributed by Will T.)
5. Poke recipe
Poke is a healthy and tasty dish that can really energize you. Pro tip: if you don't like raw fish, the recipe works with cooked fish too. (Contributed by Kimberlee A.)