As the New Year is well underway, the lists for best keyboards of 2021 are already being published to help readers make informed decisions about what keyboard to buy next for their home office or gaming needs. As we take a look at what keyboards have garnered accolades from these major media outlets, Das Keyboard earns spots as one of the best overall keyboards, best keyboard for Mac, Gaming, with Cherry MX switches, and best keyboard for productivity and creative work. Take a look at what models topped the lists.
Best Mechanical Keyboards for Mac
Business Insider
In the Insider guide to "The best mechanical keyboards" for 2021, we see the editors of BI show love once again to Das Keyboard with the inclusion of the Das Keyboard 4 Professional for Mac as the best Mac keyboard, as well as the Das Keyboard 4 Professional taking the title for the best overall keyboard.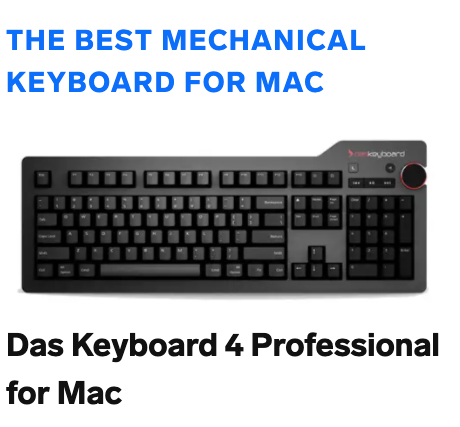 Featuring macOS-specific keys married with Cherry MX Blue switches, the Das Keyboard 4 Professional for Mac will be tough to beat for anyone looking for a Mac-ready mechanical keyboard.

BusinessInsider.com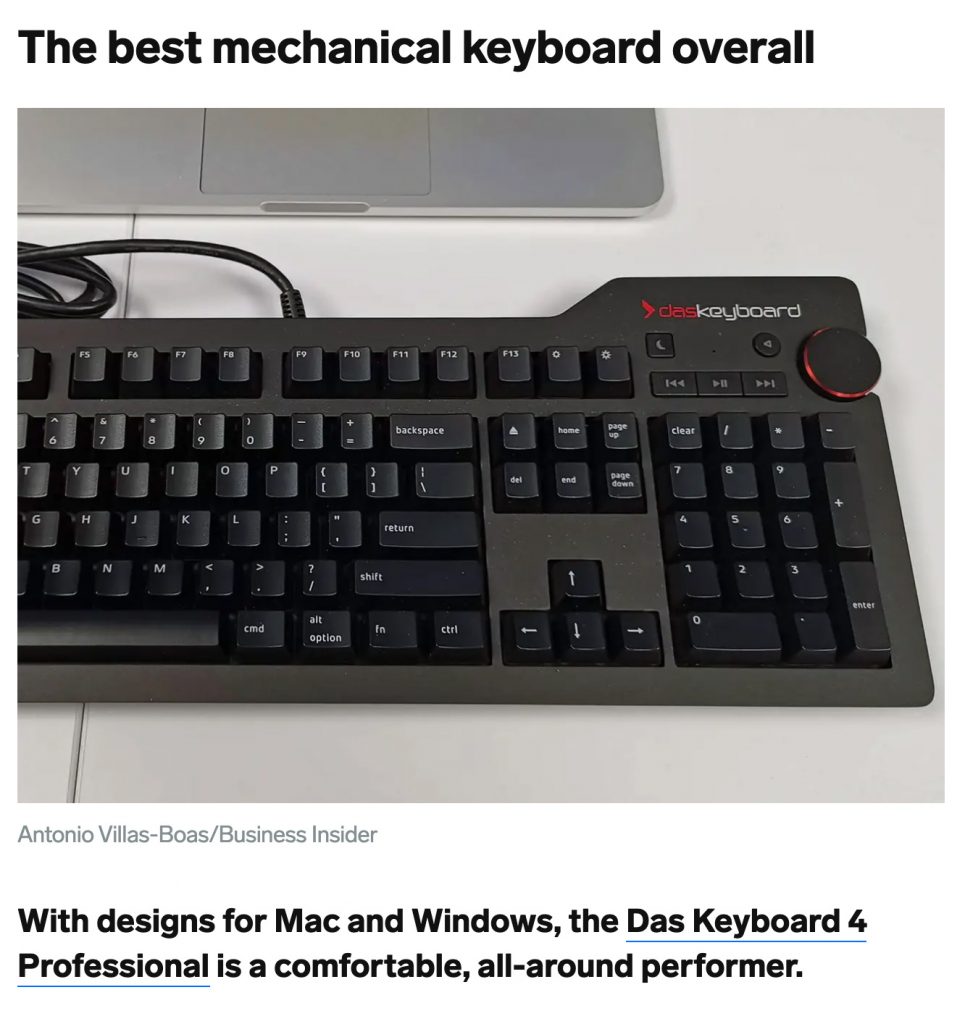 iMore
The Mac-centric site, iMore has published its list of top keyboards for Mac, Best Mechanical Keyboards for Mac 2021. While many purists have stayed with Apple's Magic keyboard or other "chiclet" style keyboards, Mac users have been adopting mechanical keyboards more frequently as more Mac-specific models become available. The Das Keyboard 4 Professional for Mac makes the list once again in this list and was awarded best mechanical keyboard for mac by iMore in 2021.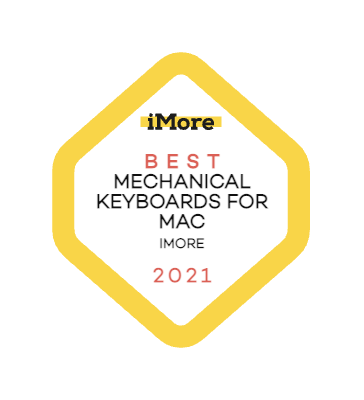 Professional Clack
Das Keyboard 4 Professional gives you a choice between Cherry MX Brown or Blue, depending on how loud you like your keyboard, and it even has dedicated media controls, including an oversized volume knob, as well as a number pad. Two USB 3.0 ports make it perfect for the ultra-productive folks.

iMore.com
Best Overall Mechanical Keyboards
PCMag
In PCMag's list of their top 11 picks for the "The Best Mechanical Keyboards for 2021", the 4C TKL ranked as the "Best for Minimalism Fans, Space-Strapped Enthusiasts/Gamers". With more makeshift workstations sprouting up as students and work-from-home professionals search for a suitable setup location, the 4C TKL has become popular with today's space-saving needs.
The Das Keyboard 4C TKL is a premium mechanical keyboard that delivers a comfortable, versatile typing experience and saves space by dropping the number pad.

PCMag.com
digitaltrends
The tech and digital powerhouse, digitaltrends.com, has released their list of the best keyboards for the year, and coming in as "The best mechanical keyboard", they've included the Das Keyboard Prime 13. They select the backlit model for a variety of uses, such as gaming and typing for its aesthetic and solid experience.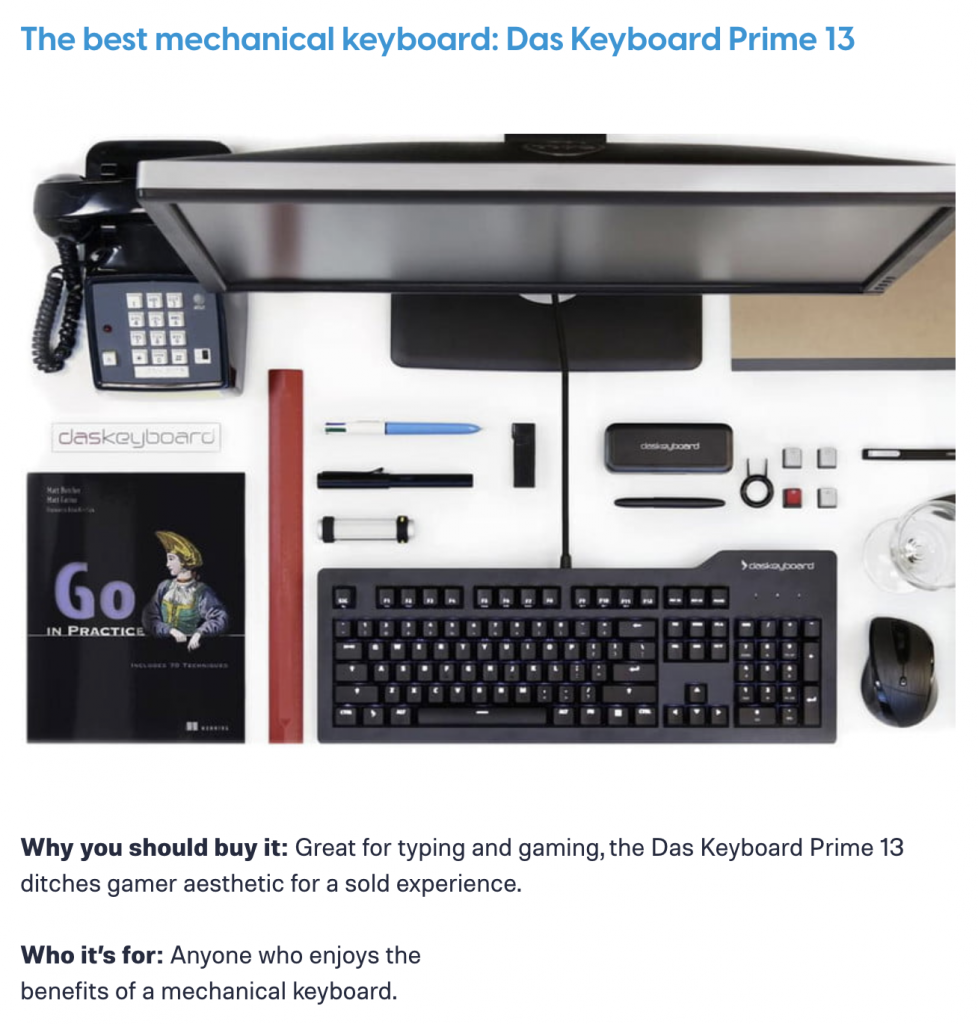 Understated but incredibly capable, the Das Keyboard Prime 13 is everything you need in a keyboard and nothing more.

digitaltrends.com
IGN
For their "Best Keyboard 2021: Ultimate Computer Keyboards for Typing, Gaming, and More" mega list, ign.com lists the 4C TKL as the Best High-End Keyboard. A limited batch of the 4C TKL compact keyboards was released in November of 2019, after which it made its full-production debut early in 2020, showing that this has become a growing favorite amongst those that value more desk space.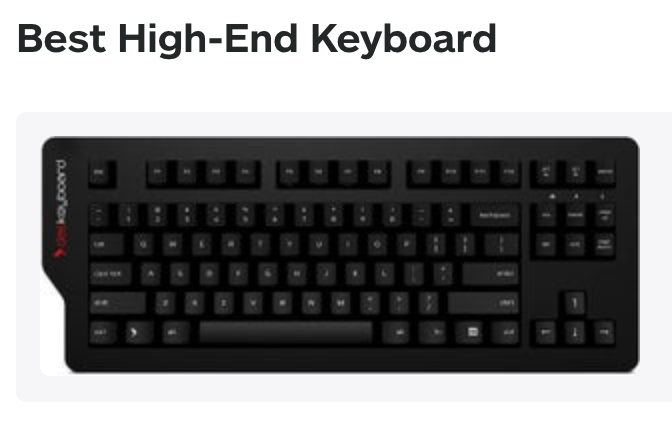 Das Keyboard's 4C TKL is as capable as it is compact. The Das Keyboard 4C TKL offers a tenkeyless design, giving you more room on your desk for a mouse or any other items you may need while you're hard at work or play. An anodized aluminum top panel offers a solid structure to the keyboard, while mechanical key switches deliver consistent performance.

IGN.com
Heavy
Heavy.com, while more widely known as a news and lifestyle site, has recently become a larger force in the gaming and technology space. This is why their list of "11 Best Cherry MX Blue Keyboards: The Ultimate List" does not come as a surprise, as they selected the Das Keyboard 4 Professional to top their list of best Cherry MX Blue keyboards.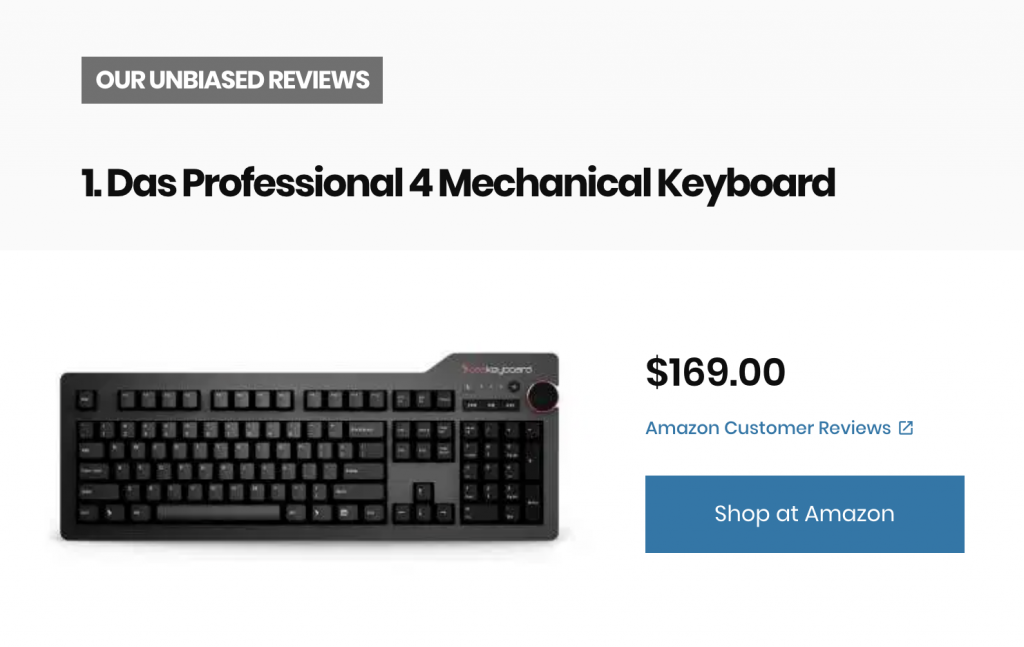 The Das Professional 4 Mechanical Keyboard is a high-end mechanical keyboard that offers all the bells and whistles you'd expect from a gaming keyboard, albeit in a more professional package.

Heavy.com
techradar
Das Keyboard has been a popular addition to TechRadar's list for some time, and this year is no exception. The backlit Prime 13 makes the list of "The best keyboards of 2021: top 10 keyboards compared" with its backlit sensibility and classy design.
Some keyboards just ooze class, and the Das Keyboard Prime 13 is one of them. Its features a solid aluminum top panel for added rigidity and a very minimalistic look. With Cherry's MX Red or Brown switches under the keycaps, you're given a choice between linear and non-linear offerings with a range of actuation points.It's a great option for media enthusiasts thanks to side lit media control and the inclusion of white backlighting is another bonus. It's not the most affordable keyboard on our list, but if you're looking for something a little bit more premium, Das is the way to go.

techradar.com
MakeUseOf
Making the shortlist for "The 7 Best Mechanical Keyboards of 2021" from Makeuseof, we see the 4C TKL once again, clearly making waves with a solid 8.6 rating out of 10. The 4C TKL has quickly become popular with those who enjoy its premium build and PBT keycaps, providing an excellent typing experience.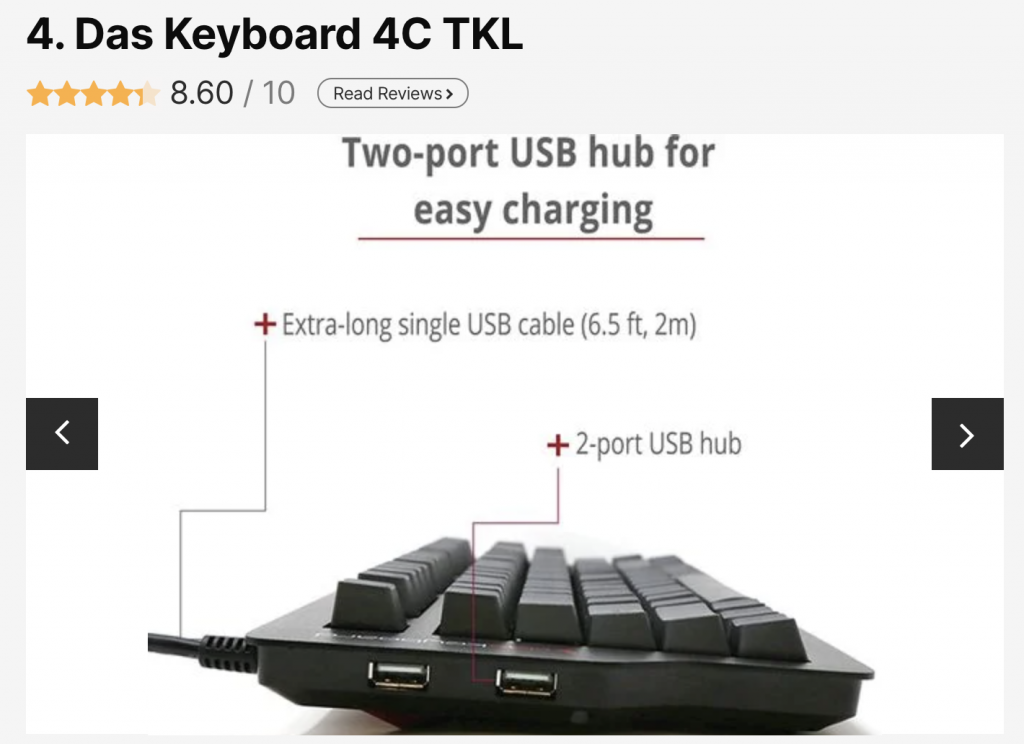 The Das Keyboard 4C TKL is easy to use and very comfortable. If your workspace is somewhat restricted, you'll appreciate the tenkeyless design without being too cramped.

The high-quality build is very apparent, with a premium feel and a great set of features. The keys are effortlessly responsive, and the N-key rollover feature is a welcome addition that you can toggle on or off.

makeuseof.com
Best Gaming and eSports Keyboards
T3.com
One of the most popular keyboard topics on T3.com is gaming keyboards, and so follows that the "Best gaming keyboards 2021" is a hot topic for their readers. For the second year in a row, we see the Das Keyboard X50Q at the top of the list, showing dominance in the gaming category.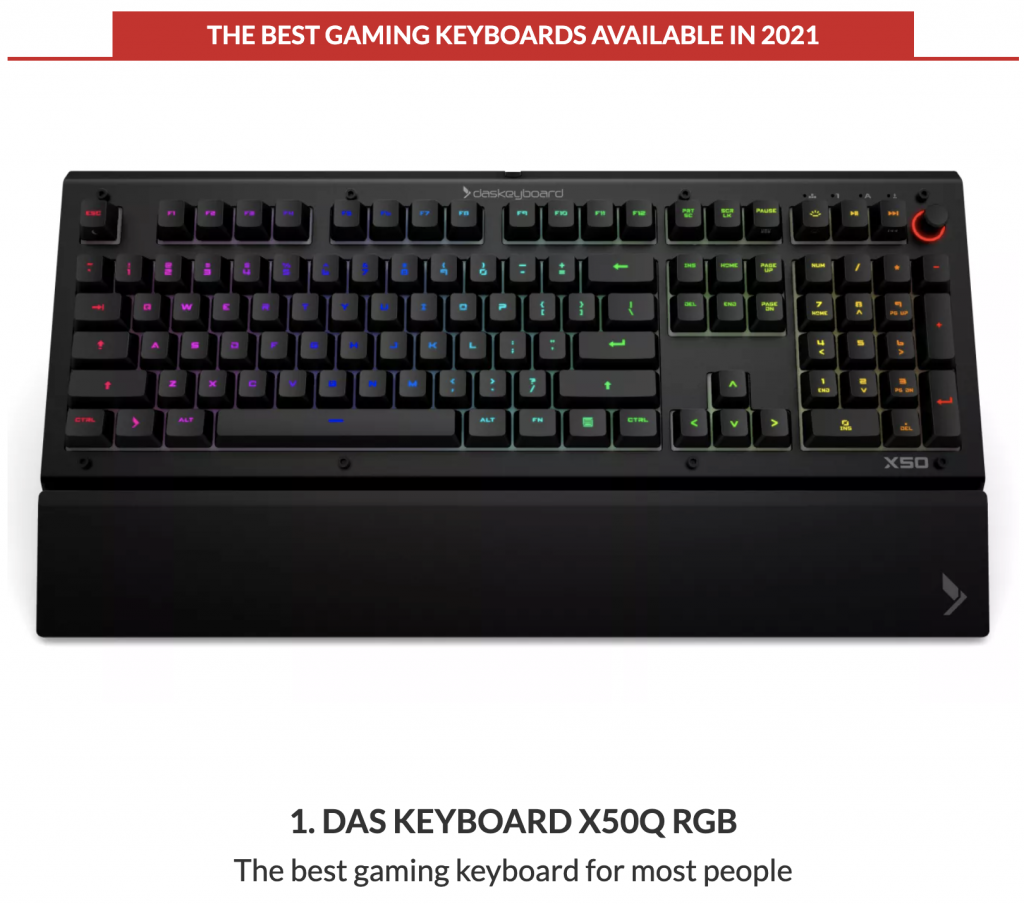 With a stunning, premium build, incredibly high-grade Gamma Zulu mechanical switches made by renowned Japanese maker Omron, and a raft of high-end premium features, the Das Keyboard X50 RGB Mechanical Gaming Keyboard is, in our opinion, the best pound-for-pound gaming keyboard in the world.

T3.com
Even more recently, the X50Q received a PLATINUM AWARD on T3.com as this hybrid gaming/professional keyboard continues to impress.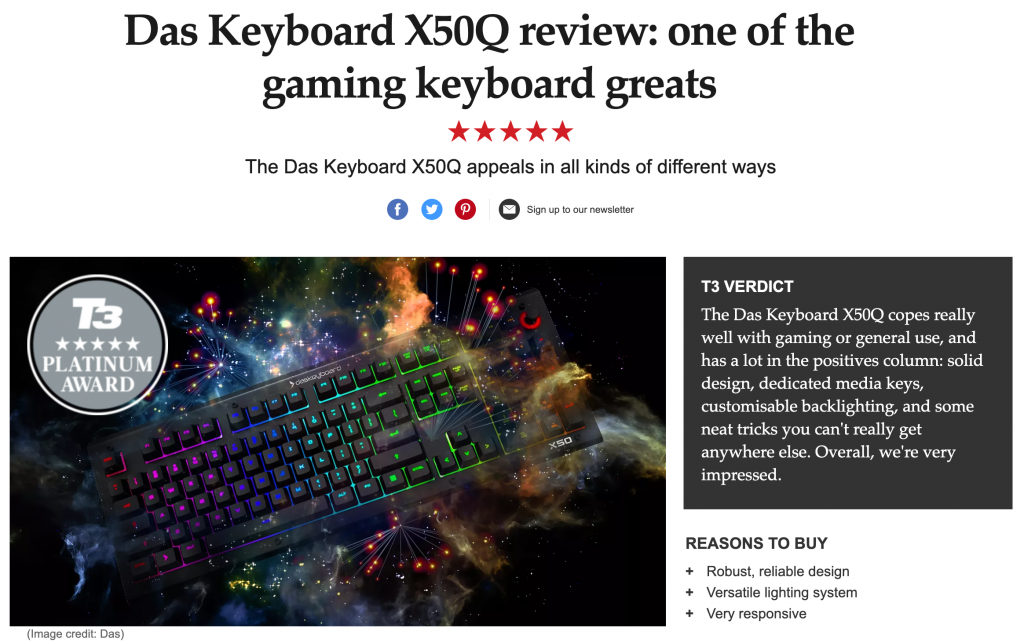 Dotesports.com
Dot Esports was so happy with the lineup of Das Keyboard, that this year they created a list of the "Best Das Keyboard products for gaming". This list has a healthy chunk of models in the lineup with Das Keyboard 4Q, X50Q, 4 Ultimate, and 4C TKL.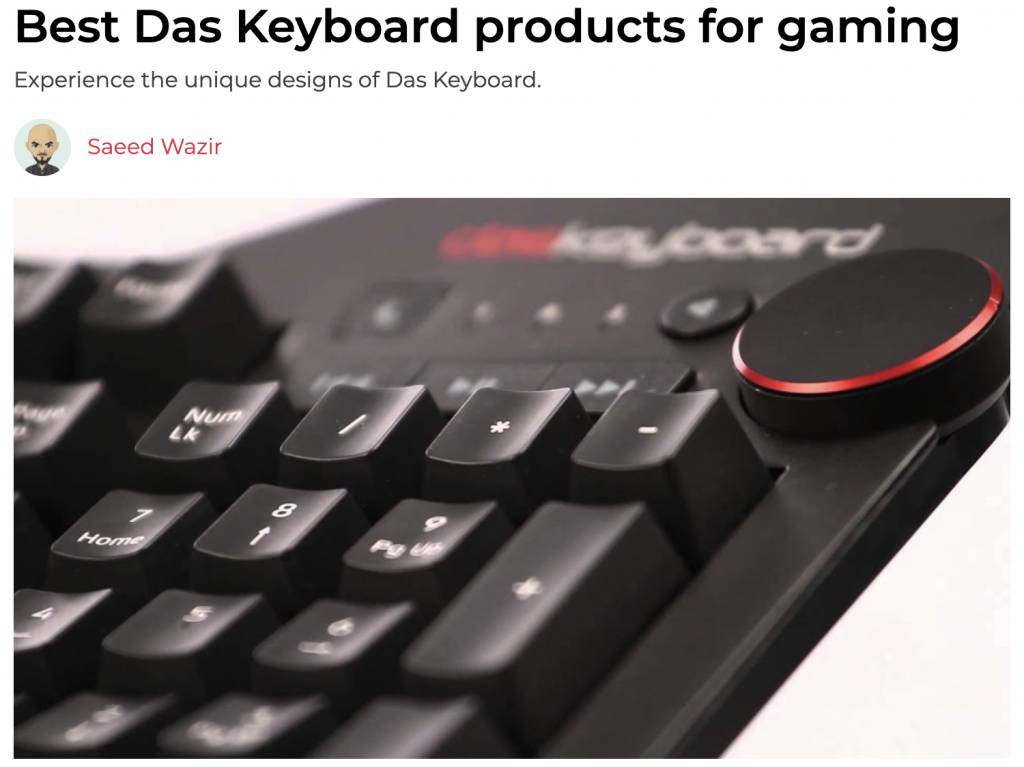 One of the more niche mechanical keyboard brands is called Das Keyboard. The company was established in 2005 and started by making keyboards with blank keycaps and individually weighted switches. Since then, it's released many other keyboards, all with the same goal of creating the best keyboards on the planet.

dotesports.com
As the year takes shape more people are deciding to upgrade their typing experience. Luckily for those new to mechanical keyboards, there is more information available than ever before to help make an informed purchase decision to fit their needs. Whether relying on the reviews of the top technology media sites, or by asking a friend who is a fan of mechanical keyboards, finding the right model for your use case and work setup is becoming easier as mechanical keyboards continue to become more mainstream. As the year continues, Das Keyboard continues to look at what customers and media outlets like about these keyboards, and use it to inform new product decisions for future models.