In the last blog post I mentioned that the weekly "CNET to the Rescue" podcast was going to review the daskeyboard.
Without further ado – you can now view Rafe and Josh talk keyboards.
Also, you won't have to wait long to hear what they have to say regarding the daskeyboard – the daskeyboard discussion begins at about the 2 minute and 45 second point.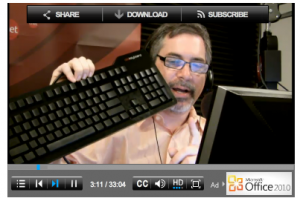 Enjoy……