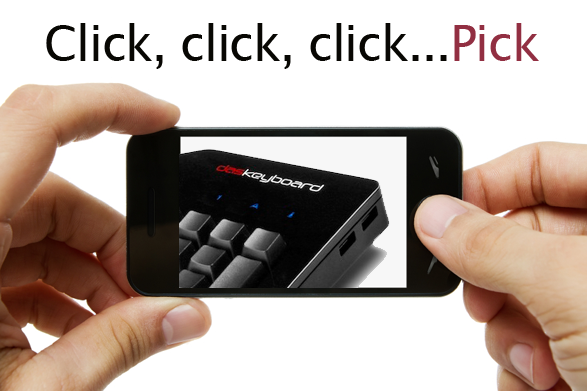 We love getting pictures from our fans. Send us your Das Keyboard picture for a chance to win one of these awesome prizes.
Prizes:
1st place: Ultimate Package – t-shirt, tumbler, USB drive and full bragging rights
2nd place: t-shirt and tumbler
3rd place: t-shirt
It's easy.
1. Take a quality picture that includes your Das Keyboard (no profanity people ; )
2. Post it on our Facebook page from Wednesday, March 26th – Tuesday, April 2nd @ 5PM
3. Get the most likes (ties will be dealt with by rock, paper, scissors)
4. Win
We'll announce the official winners on Wednesday, April 3rd. Submit your photo here.