We are pleased to release a new version of Das Keyboard Q desktop software v3.1.2 for Windows, Mac and Linux.
The focus of this version is about improving user experience and release new applets useful to programmers, system administrators, webmaster and devops so they get important notifications directly on their Das Keyboard Q keyboard.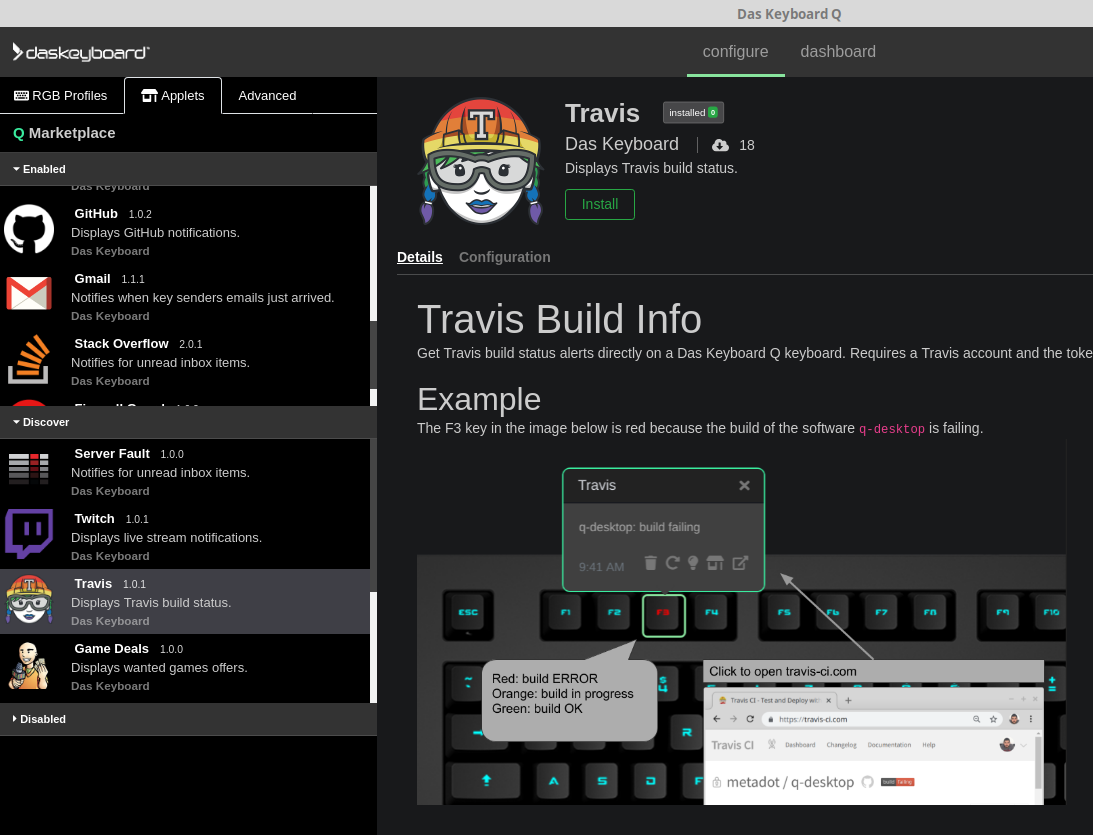 New Applets
Travis CI: monitor Travis tests results
Stackoverflow: provide notifications
ServerFault: provide notifications
Firewall Guard: monitors open and close ports
Asana: provides notifications
Workout Reminder: sitting many hours a day? Get up and exercise! Pick from many different energizing workouts.
Github: provides notifications
Trello: provides notifications
Here are my personal favorite new features:
Signals have now an action URL. E.g.: open this (signal) in Gmail, StackOverflow, Montastic, etc…
Dashboard navigation keyboard shortcuts: use arrow keys to move selection and type o top open signal action URL with browser
Checkout the new intro video:
There are also many smaller new features and bug fixes. Here is the full changelog: https://www.daskeyboard.io/updates/changelog/
Das Keyboard Q Desktop: Learn more & download
Enjoy!