Mojo Helpdesk: a leading SaaS help desk and ticket tracking software, another brand of Metadot (our company), now has its own Das Keyboard Q applet. Help desk agents can now see urgent unassigned tickets with a quick glance at their Q keyboard.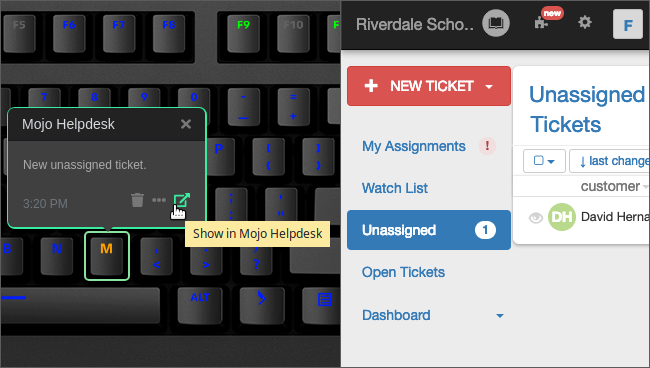 Parcel Tracker: tracking a delivery is now possible on the Q keyboards! A progress bar will show the delivery progress of a package. Currently available for tracking Fedex and UPS.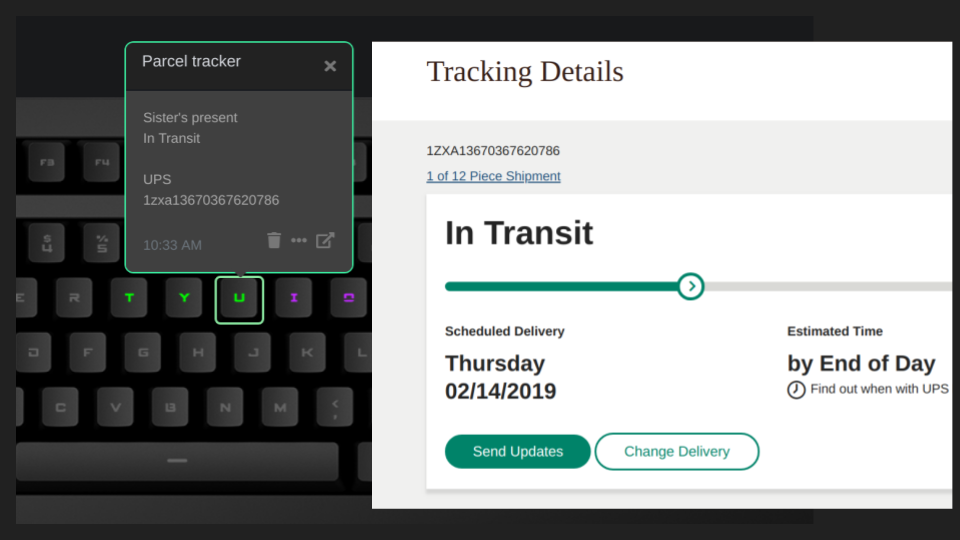 Circle CI: developers using CircleCI tools for continuous integration can now track their build status in real time on their Q keyboard. This applet is the latest add-on focusing on software developers.
Mini Meters: track the CPU, GPU (nVidia), average load and free memory on your system at a glance on your keyboard.
H2O Reminder: Hydrating is essential to the human body. If, like us, you are staying focused on your computer all day long, having a reminder to drink water regularly will help you keep a healthy lifestyle. This applet personalizes your hydration needs based your weight, height, age, gender and level of activity.
Das Keyboard Q Desktop applets are open source and everyone is welcome to contribute and create their own. If you are in the mood for developing your own applets, instructions can be found on daskeyboard.io. Ready to use the applets? Fire up your Q Desktop software and head to the Q Marketplace!
Don't have a Das Keyboard Q? Pick one!