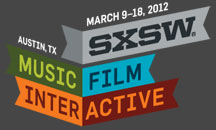 If you are attending SXSW this year, say hello to the Das Keyboard team at our booth #635, 734. We will have plenty of keyboards to test out, so you can experience the feel of typing on a Das Keyboard. If you fall in love with a particular model right away, you will enjoy our special SXSW discount of 25% off plus free shipping.
Visitors can also win a Das Keyboard, and this is how:
be one of our 2 fastest daily typists by participating in our typing races. (Winners will be announced at the end of each day and via Twitter:  @daskeyboard.)
enter our raffle. (Winner will be announced Thursday,  March 15th at 3pm at our booth and via Twitter: @daskeyboard.)
Check out our SXSW Survival Guide. Whether you are looking for a spot with free Wi-Fi, a bite to eat, or some of the best local bars, we've got you covered with our guide to Austin.
We look forward to seeing you there.