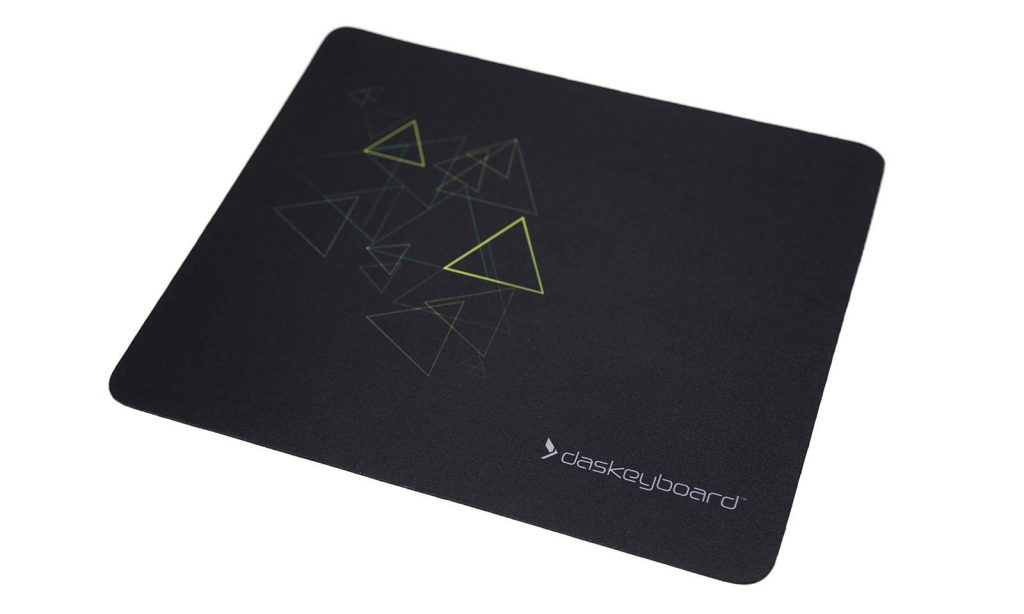 If you are wondering how to clean a mousepad, desk mat, or wrist rest, it's no surprise. Anyone who uses one of these items will inevitably get them dirty, but cleaning them is easy and worth the effort. Routinely cleaning your mechanical keyboard and entire computer setup is also a good habit to get into and will promote the life of your products as well as maintain sanitary conditions.
How to Clean a Mousepad or Desk Mat
Mousepads are notorious for getting dirty and collecting stains, dust, and germs. Placing a hot cup of coffee or cold drink on a mousepad will also discolor them due to drips and condensation soaking into the fabric. If you notice that your mouse is not tracking as accurately as it did in the past, believe it or not, your mousepad or desk mat might be to blame.
Even if your mousepad looks clean, if you lightly scratch it with your fingernail and see the color change to a lighter color, that means that there is actually dust and dirt built up on it. This is why periodically cleaning a mousepad is a great habit to get into, not only for looks but also to increase the life of your mousepad and decrease the chance that germs will spread from the mousepad to your hand.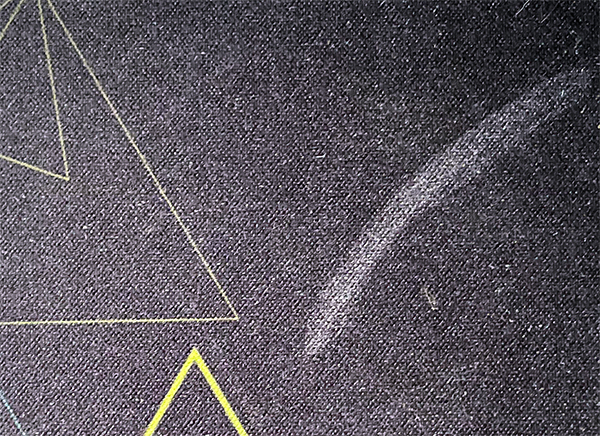 The best way to clean any non-RGB mousepad is by hand because it's made of rubber, fabric, and fibers that will deteriorate if other methods are used such as putting it in a washer machine or dishwasher. Cleaning a mousepad by hand is by far the most gentle option and is highly recommended. 
To Clean a Mousepad or Desk Mat:
Put the mousepad or desk mat in a bowl, bathtub, or sink so it can lay flat.
Submerge the mousepad or desk mat in warm water and pour a small amount of dish soap or laundry detergent in the water (if you're concerned with germs and viruses be cautious of using antibacterial soap because some will stain or bleach).
Let it soak for a minute and use a soft cleaning brush to scrub the entire surface with additional soap as needed.
Rinse the mousepad or desk mat thoroughly in warm water until there is no soap visible on the surface, and so that soap bubbles do not appear from it during rinsing.
Let the mousepad drip fully, and then blot it with a towel before hanging it over a close hanger or from a clothesline to dry thoroughly.
It's important to make sure it dries completely before laying it back down on your desk because if any moisture is still trapped inside the mousepad or desk mat it could ruin your desk or could begin to form mold. If you can hang it in the warm sun, by a fan, or by a window it will speed up the drying process and ensure your mousepad is 100% dry and ready to use again. If there is no saving your beloved mousepad and it has to be sent out to pasture, there are very cost-effective mousepads options.
How to Clean an RGB Desk Mat or RGB Mousepad
Before cleaning any RGB desk mat or mousepad it is recommended to check the manufacturer's suggested cleaning method.
Because most RGB desk mats and RGB mousepads have electronic components you will need to unplug the device and remove any batteries before you begin to clean it. You can also simply wipe down any RGB desk mat or mousepad with a dry microfiber cloth if you want to do a quick clean.
If your RGB desk mat or mousepad is one piece with electronics inside the unit, then follow the below instructions. If there is a layer that is just like a non-RGB mousepad or desk mad that can be easily removed (such as with the Logitech PowerPlay), you can wash this layer by itself the way you would clean a regular mousepad with the instructions above.
Unplug the RGB desk mat or palm rest.
Put 10-15 drops of dish soap in a bowl of warm water.
Wet a microfiber cloth in the water and ring it out.
Use the damp microfiber cloth to rub down the mousepad or desk mat, cleaning the areas that are dirtier thoroughly.
Rinse out the microfiber cloth thoroughly with warm water.
Wipe down the mousepad or desk mat again with the non-soapy, damp cloth.
Wipe down the mousepad or desk mat with a dry microfiber cloth or towel.
Let the mousepad or desk mat dry fully by laying it flat on a slotted surface such as a wire rack, if possible.
Because RGB mousepads contain electronics it is recommended to let them dry overnight. Once the RGB mousepad is completely dry you can plug it in and begin to use it again.
How to Clean a Wrist Rest
It is important to clean your wrist rest regularly because your hands can carry germs and dirt and will deposit them on the wrist rest. If the wrist rest is attached to your keyboard, such as with the Das Keyboard X50Q and the Das Keyboard 5QS, make sure to disconnect the wrist rest before cleaning. The process for cleaning a wrist rest will differ depending on if you have a foam/gel, leather/faux leather, silicone, plastic, or wood wrist rest. 
How to Clean a Foam or Gel Cloth, Leather or Faux Leather Wrist Rest
When cleaning a foam wrist rest try to avoid soaking the memory foam as the moisture will not easily dry and can mold over time. While gel wrist rests are more forgiving and won't soak up water as easily, it is still recommended to try to avoid soaking the gel inside the wrist rest. Whether you have a gel or foam wrist rest, if the covering on your it is cloth, leather, or faux leather the cleaning process is the same.
Vacuum the wrist rest cover. This will suck out dust and dirt from inside the memory foam.
Add a small amount of dish soap or laundry detergent to a spray bottle and add warm water.
Lightly spray the soapy water on all surfaces of the wrist rest and use wet cloth to wipe and scrub all surfaces.
Wipe down all surfaces of the wrist rest with a dry towel or microfiber cloth.
Let the wrist rest dry thoroughly, overnight if possible to ensure that it has dried fully inside and out.
It is very important that the wrist rest dries completely through, and by simply placing it under a lamp where the air is warmed slightly may help you achieve full dryness quicker.  
How to Clean a Wood, Silicone, or Plastic Wrist Rest
Cleaning a wood, silicone, or plastic wrist rest is very easy, as is the case with the wrist rest that comes with the Das Keyboard X50Q and Das Keyboard 5QS. Depending on the type of silicone or plastic wrist rest you may be able to even run it under warm water in your sink, shower or bathtub. If it is made of wood or contains any foam or gel, however, avoid running it under warm water and simply wipe it down with a damp, soapy cloth.
Put 5-10 drops of dish soap in a bowl of warm water.
Soak and wring out a microfiber cloth or rag in the warm water.
Use the wet cloth to wipe down all surfaces of the wrist rest.
Use a towel or microfiber cloth to dry the palm rest.
These types of wrist rests will dry much quicker than cloth foam wrist rests and won't retain moisture so feel free to begin using it again in a matter of hours.
How to Keep a Mousepad, Desk Mat, and Wrist Rest Clean
It may seem time-consuming to clean your mousepad, but with a few simple rules, you can maintain its cleanliness without having to clean it as regularly.
Avoid spills, drips and leaks.
Do not place food or eat over your mousepad, desk mat or wrist rest.
Use a coaster if you place a drink on your mousepad or desk mat.
Keep pets off your desk. Cats are notorious for sleeping on mousepads and desk mats, but the hair and dander will make them dirty very quickly.
Wipe down your items with a microfiber cloth regularly.
Taking pride in having a clean computer space is a great habit to get into, especially if you work in an office environment. When working in an office you don't want to have a dirty and grimy mousepad, desk mat, or wrist rest sitting on your desk that your colleagues, clients, or investors might notice. If you make an effort to keep everything clean you will also avoid collecting additional germs from around the office, as these items can be breeding grounds for germs and bacteria if there are no efforts made to clean them. Regular cleaning and maintenance will also help preserve the integrity of your workspace and ensure its longevity so you can enjoy them for years to come.