The New Gaming Gear for Total Domination
Division Zero is Das Keyboard's newest pro gaming line. Designed for hardcore gamers, the new gaming line is best in speed, precision, durability and metal design to outlast the competition. Built with premium materials, no-compromise design and exceptional comfort, all to make your gaming experience more badass.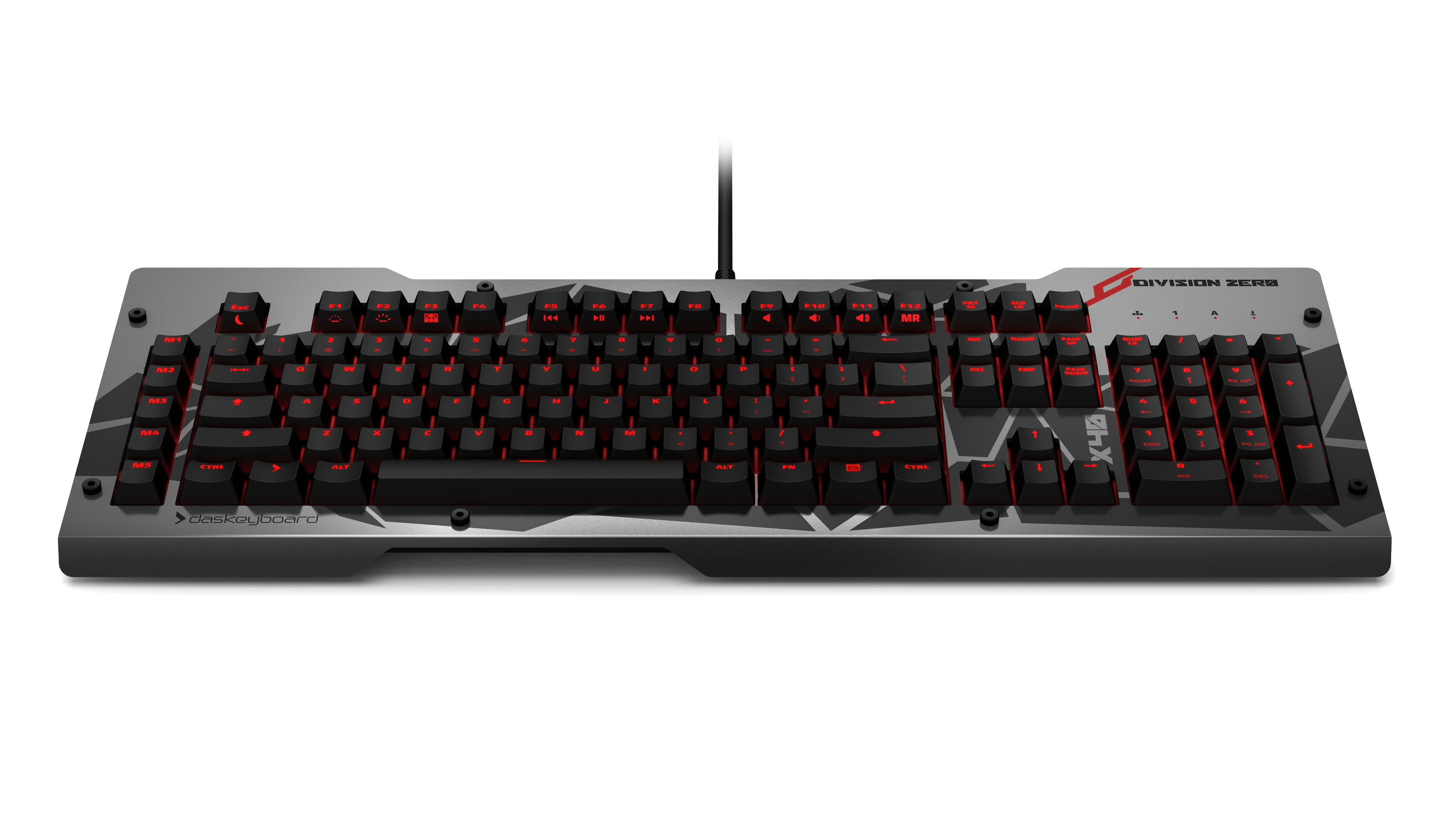 Edgy, Durable, Metal Design and Customizable Gaming Keyboard
The Division Zero X40 Pro Gaming Mechanical Keyboard is the only gaming keyboard with our all-new and unique Alpha-Zulu switches that we developed specifically for gamers. It is the first gaming keyboard featuring interchangeable metal top panels allowing gamers to customize their gear before heading into battle. The X40 is the perfect keyboard for games that require a vast set of skills, such as World of Warcraft. With the programmable macros, gamers can instantly attack an opponent with a one-shot macro or save a teammate with a quick targeted flash heal. Only the most prestigious gamers are able to wield the X40 gaming keyboard. The X40 Pro Gaming Mechanical Keyboard includes:
– All-new Alpha-Zulu gaming switches developed by Das Keyboard with gold contacts and 1.7mm actuation for gaming-grade durability and speed
– Sleek and interchangeable anodized aluminum top panels
– Red backlighting for less eye strain in darkened gaming environments
– 5 programmable macro keys for faster, more efficient gaming
– Permanent full n-key rollover with anti-ghosting and multi-key press capability
A Faster, More Precise and Longer Lasting Mechanical Gaming Switch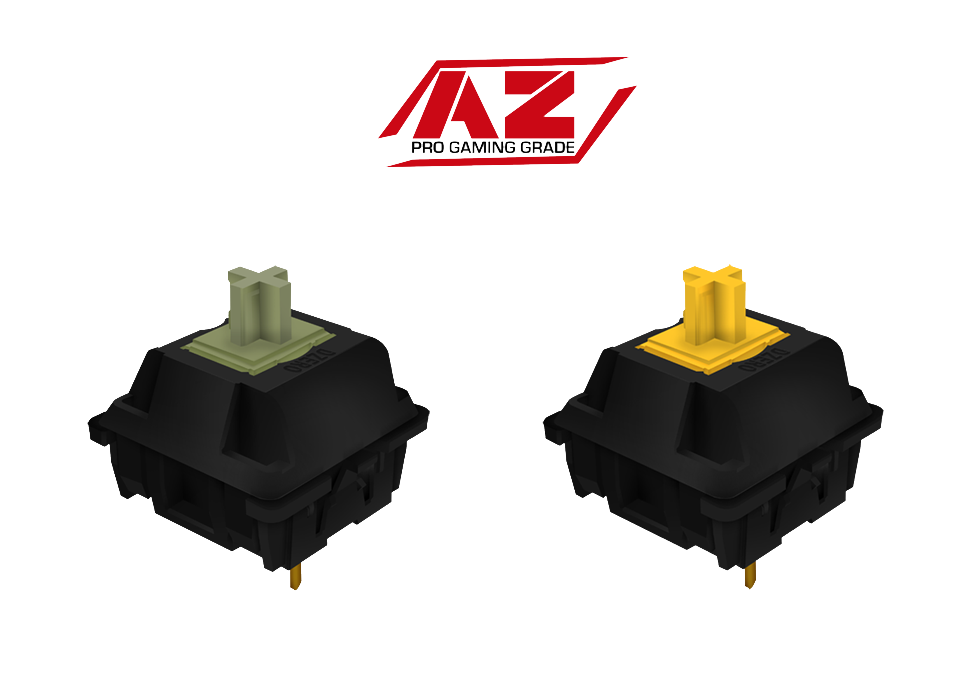 Built to withstand the most intense marathon gaming sessions, the Division Zero X40 is equipped with newly designed Alpha-Zulu mechanical gaming switches that deliver lightning-fast precision and increased durability. Division Zero's new Alpha-Zulu switches:
– Deliver a faster response time due to a shorter 1.7mm actuation point, allowing gamersto stay one step ahead of the competition when every millisecond counts
– Advanced technology to improve the reliability and switch lifespan to 60 million keystrokes
– Provide gamers with two options to match their preferred gaming style:
-The Alpha-Zulu Tactile Switch provides a soft, tactile bump halfway through a keypress. Perfect for fast-paced games, Starcraft II and OSU players can now fast finger precise movements on their keyboards. At the heat of a battle, gamers can have up to 600 APM and each of those clicks will bring them closer to victory.
– The Alpha-Zulu Linear Switch is more stealth-like and delivers a significantly quieter and smoother feel when pressing a key. Constructed for games such as CS:GO, DOTA 2, Heroes of the Storm, and League of Legends where uninterrupted communication is critical.
High Performance Metal Design Gaming Mouse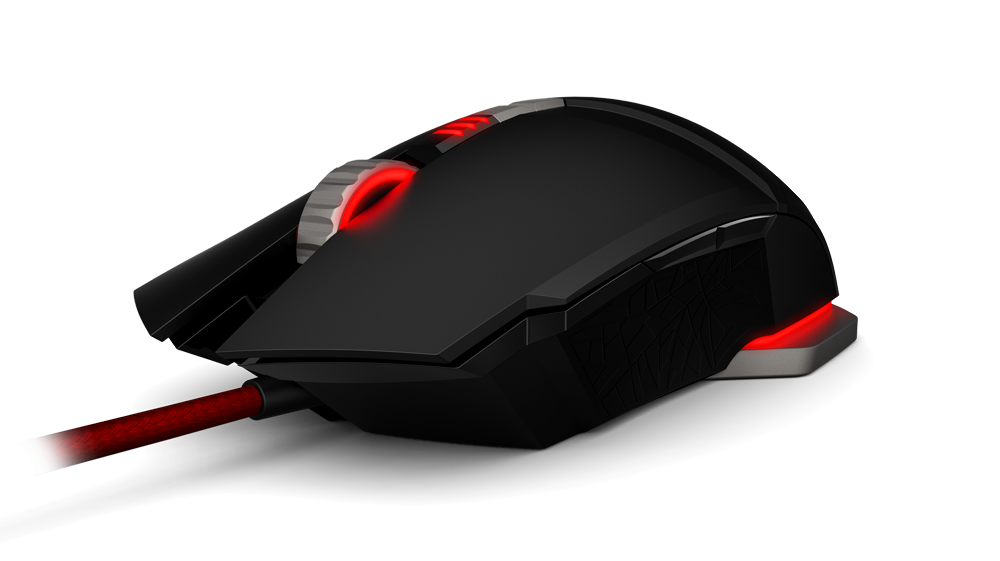 As the ultimate gaming sidearm, Division Zero offers the M50 Pro Gaming Mouse with a sleek ambidextrous design, premium materials, metal components and other advanced features to help users easily overcome their opponents. Designed for gamers who enjoy full control over their game cursor, the M50 is ideal for precise control and timing-based games such as League of Legends and DOTA 2. The M50 sports:
– Onboard memory and microprocessor to store up to 6 game profiles and individual settings
– 9 programmable macros buttons to perform complex commands with a simple keystroke
– 6400 DPI 4G laser sensor and on-the-fly adjustable DPI settings,
– 4D tilt scroll wheel for greater movement and easier maneuvering
– Warp-speed gaming capability with primary buttons that support 300 clicks per minute, and enhanced durability featuring a 20 million click life cycle.
The Division Zero line also includes three mouse pad options — the 47W-Flex, Control, and Speed Mouse Pads. The Mouse Bungee further enhances gaming speed by eliminating drag from the mouse cord — providing one final tactical advantage that enables battle-minded gamers to achieve certain victory.

Be Indestructible
Be the 1st to own the new Division Zero gear.