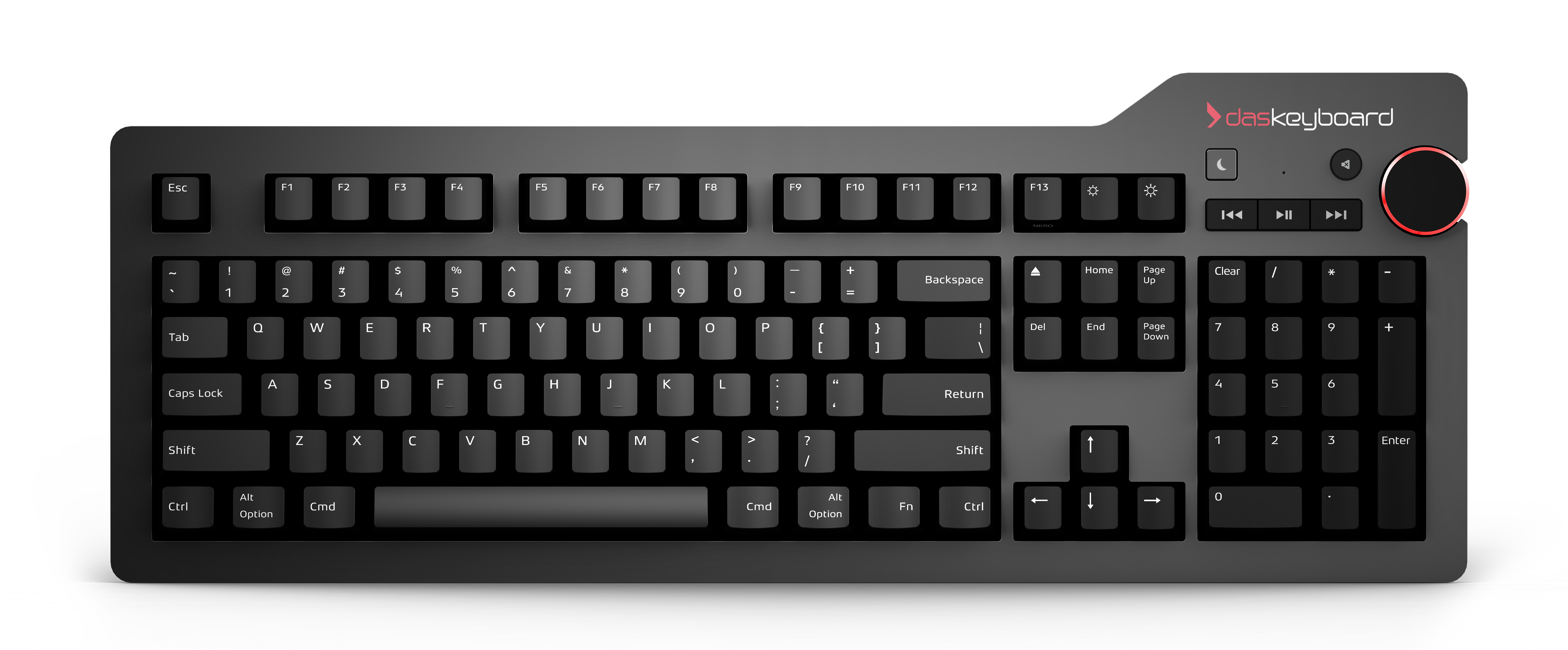 We are pleased to inform our fans in the UK, that our popular Das Keyboard 4 for Mac will be available mid-February in Europe in the UK layout. The UK Mac version will be offered in blue and brown GT switches. Pre-orders can already be started at Kustom PCs.
Das Keyboard 4 Professional for Mac mechanical keyboard is specifically designed for Mac compatibility. It's made of the highest-quality materials and has a robust construction you can feel. All of our keyboards are designed with high-performance, gold-plated mechanical key switches lasting up to 50 million keystrokes. Give your Mac the keyboard it deserves.
Here are some features of the Das Keyboard 4 :
– Dedicated media controls with oversized volume knob
– Two-port USB 3.0 SuperSpeed hub – Up to 5Gb/s, 10x the speed of USB 2.0
– Mac OS specific key functions
– Instant sleep button to save energy
– UV hard coat-protected key caps to prevent fading
– Anodized aluminium top panel
– Extra long 6.5 ft (201 cm) USB cable
Order your Das Keyboard 4 for Mac in UK layout today.