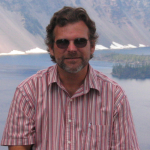 Thanks to everyone who entered our contest to win an iPad. We enjoyed reading about your experience using Das Keyboard, how it has improved your typing and speed, and how many of you simply enjoy typing on it for the tactile feedback and "click."
Our very scientific approach to selecting a winner was to drop everyone's name in a trash can (unused!) and blindly select a name with an impartial witness to make sure the process was legit. (The use of a trash can is simply because no one in the office had a hat. It does not reflect our opinion of the contestants, because we love our fans!)
And now for the big reveal. The winner is…Bob Tregilus!
Here is what he said (among other things) about Das Keyboard:
"Hi Das Keyboard –
I love the positive feedback from each keystroke on my Das Keyboard –
it's tactile typing on my Linux box at it's best! Just like shutting the door of a Rolls Royce, that solid and firm response cuts down on this old mechanic's flat-fingered typing mistakes.
Thanks for a top-of-line and easy to clean product!"
Congratulations to Bob, and thanks again to everyone who entered. Many t-shirts are underway. We hope you continue to enjoy your Das Keyboard experience. Happy typing!