If you have spent any time researching typing, you have probably heard of the Dvorak keyboard layout. In case you are unfamiliar with this, a keyboard layout is the layout of your keys. The standard keyboard layout in America is QWERTY, but some people use different ones because they believe that they are better than QWERTY for one reason or another. The most common of these is the Dvorak keyboard layout.
About the Dvorak Layout
Dvorak was created by August Dvorak in the 1930s. The most common letters are placed on the home row, which is intended to lead to faster and more comfortable typing. The vowels are placed under the left hand, and some of the most common consonants (d, h, t, n, s) are under the right hand. Many words are able to be typed without leaving the home row on Dvorak, such as adhesion, hunted, and sound.

Is Dvorak Faster than QWERTY
So, is Dvorak a better keyboard layout? It depends on how you define it. Dvorak is not proven to be faster – the highest recorded speed on QWERTY is 227 WPM, while the highest recorded speed on Dvorak is 194 WPM. However, there are many more people who have practiced QWERTY for their whole lives than Dvorak. Perhaps if more people used Dvorak there would be a fastest Dvorak typist. Even though QWERTY has a much higher top speed, most top typists agree that Dvorak has the potential to reach that same speed so do not let this scare you away from switching layouts.
Even if Dvorak is not proven to be faster than QWERTY, it is definitely more comfortable. When typing with Dvorak, your fingers move only 62% as much as they do with QWERTY. If you are someone who experiences pain while typing or types a lot, switching to Dvorak could help prevent injury. You can see in the heat maps below that Dvorak is much more centered around the home row.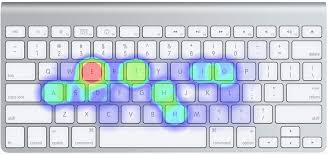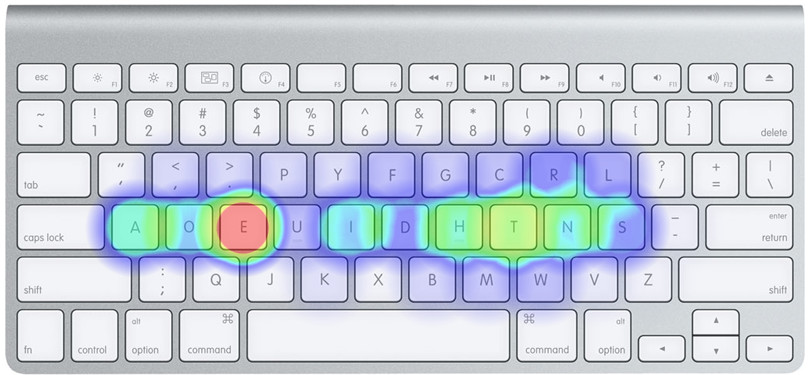 How to Change a Keyboard to Dvorak
If you are thinking about switching, it is completely free but takes a lot of practice. You do not need to buy a special keyboard to type Dvorak with – you can simply change it on your computer and use your standard QWERTY keyboard. To do this on a Mac computer, open System Preferences, go to "Keyboard", and then click "Input Sources" the plus in the bottom left corner and search for Dvorak. Once it is added, you will see a black box that says DV at the top of your screen in the taskbar. Click on it and switch to the American flag "U.S." layout to go back to QWERTY.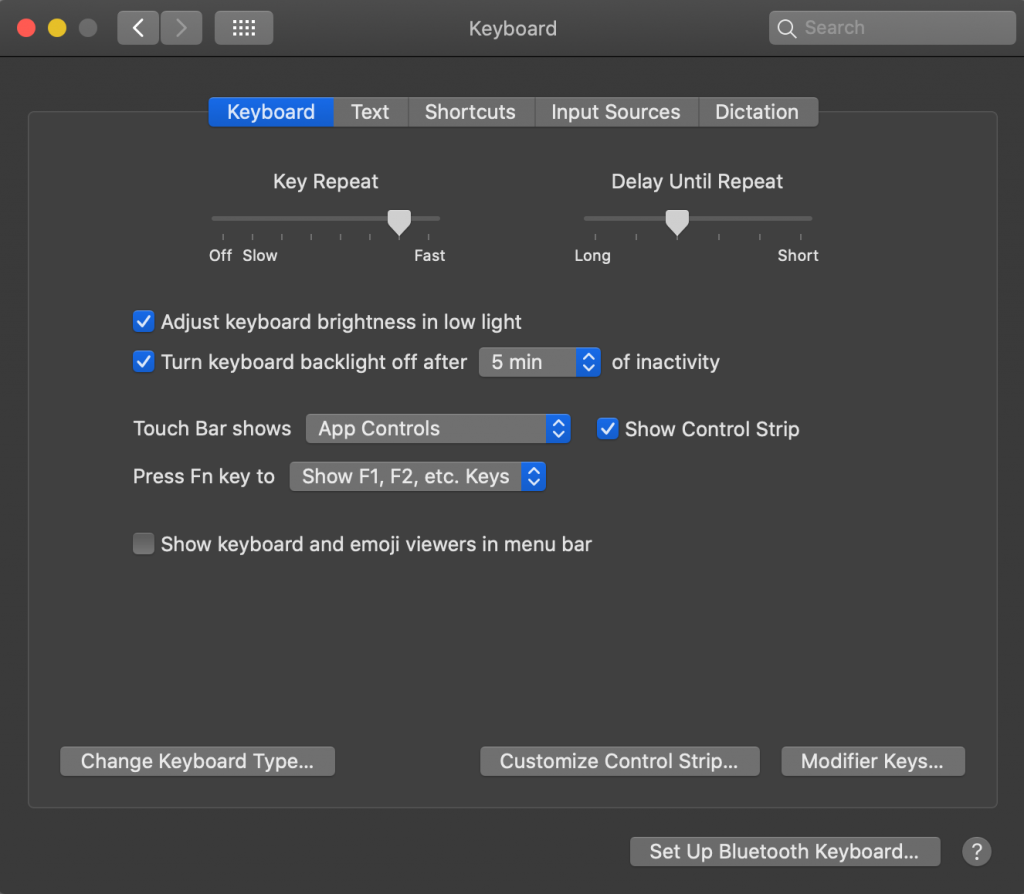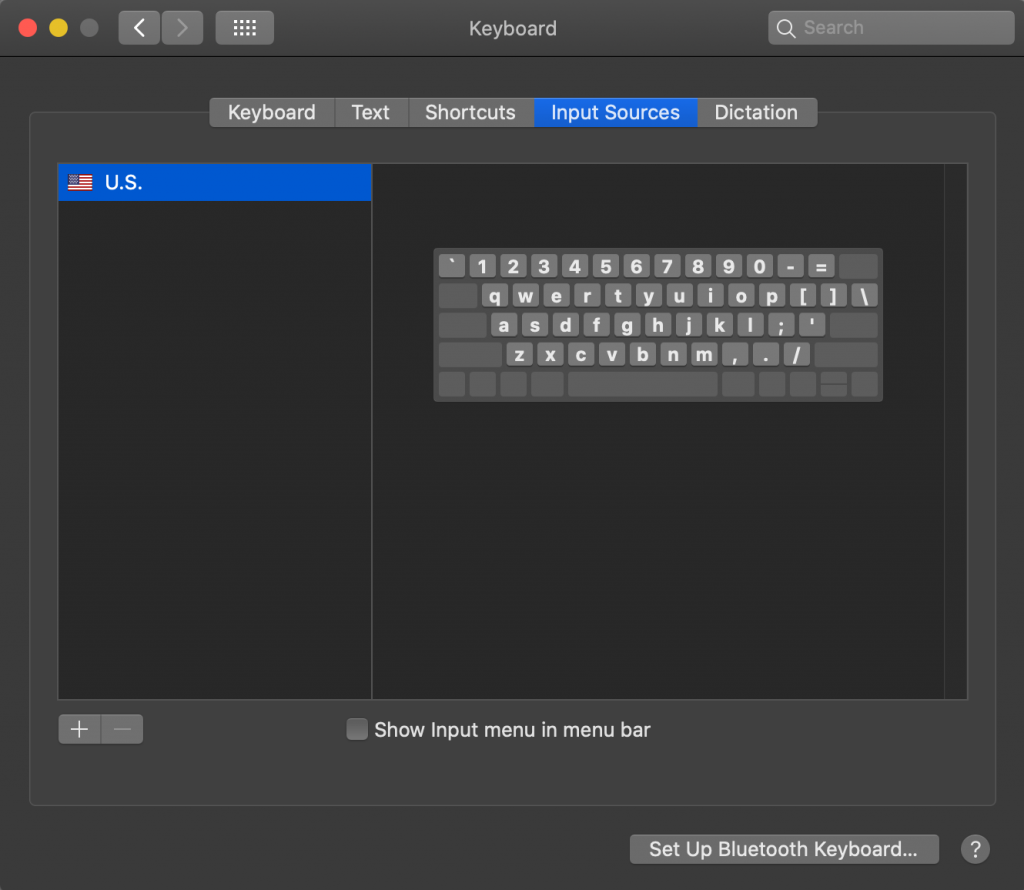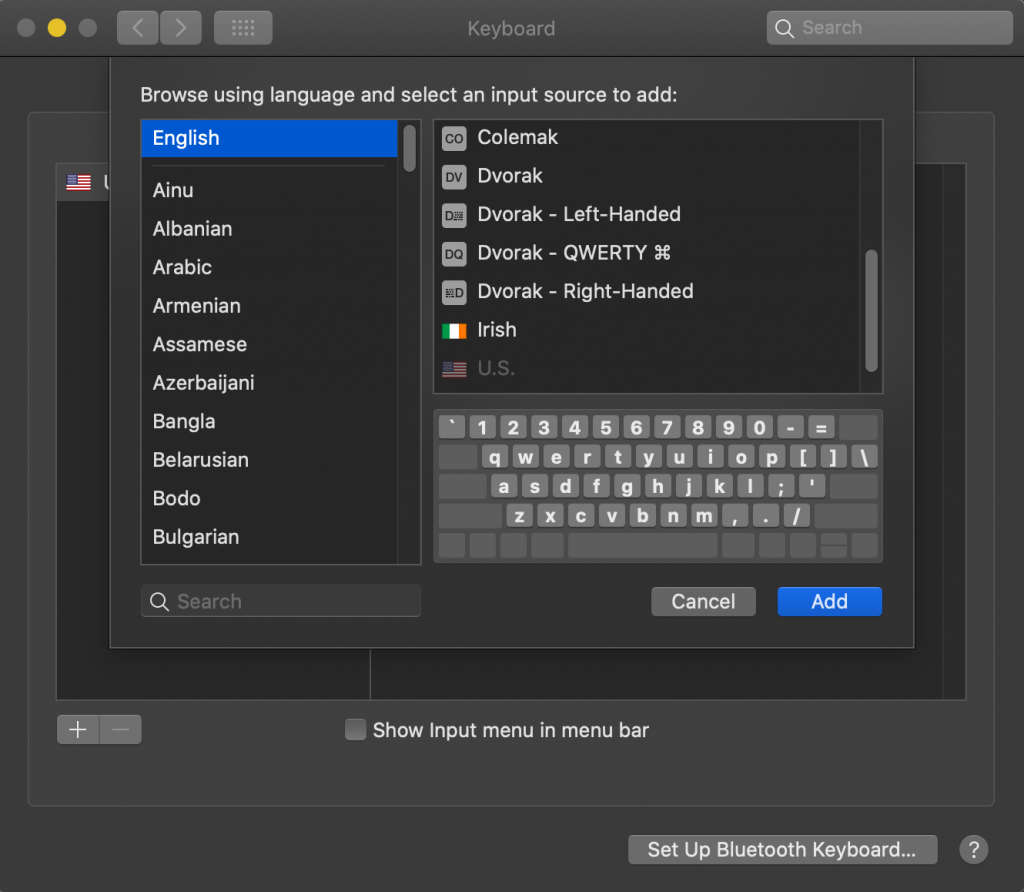 In order to change your keyboard layout on a Windows computer, open settings and go to "Time & Language", "Language", and then click on English (highlighted in a grey box) and click "Options."  Under this panel, click "Add a keyboard" and search for United States-Dvorak. On Windows, you can also easily toggle between QWERTY and Dvorak by pressing ctrl + shift. Or, you can click where it says "ENG DV" at the bottom of your screen to toggle between layouts.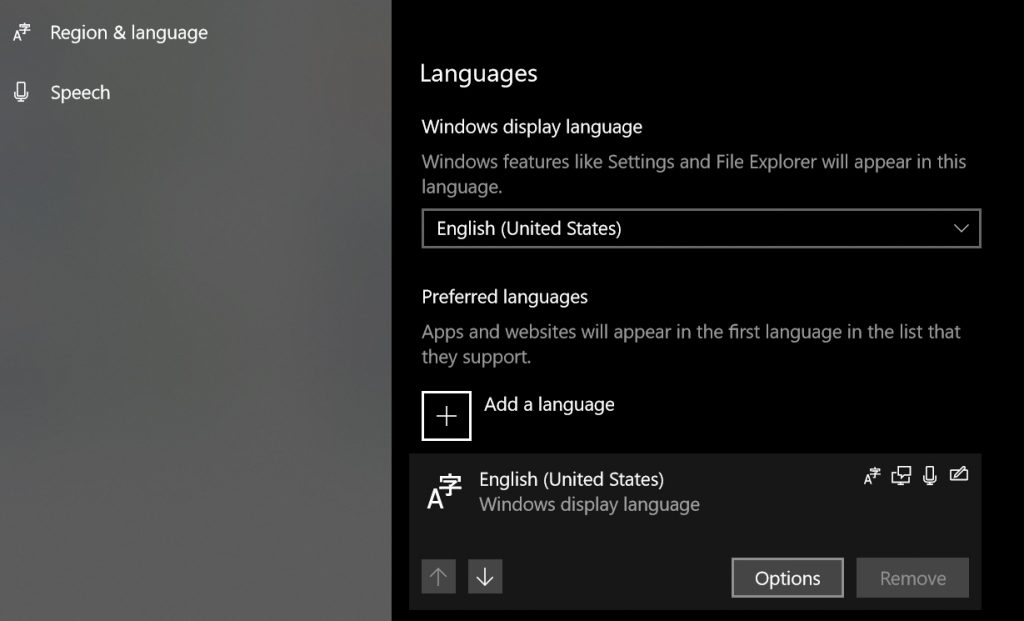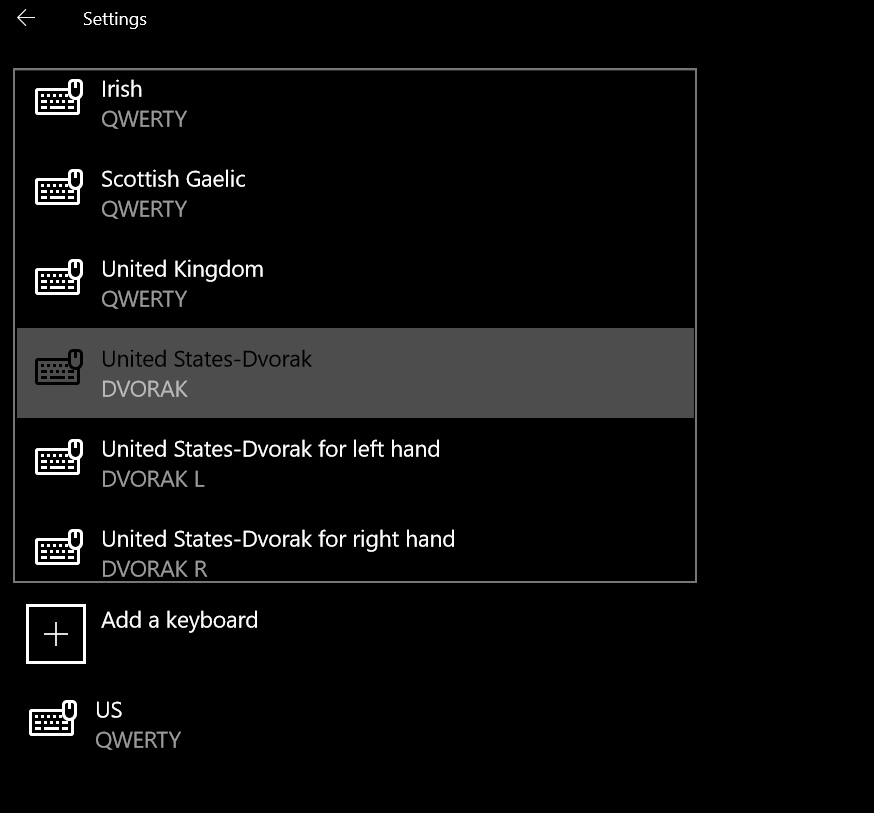 How to Type on a Dvorak Layout
Once you have decided to start learning how to type with Dvorak, it is recommended to pick an online program to go through. I used the Dvorak section of typing.com. Others recommend learn.dvorak.nl and typingclub.com. All three of these programs work if you put in the time. If you are 100% sure you want to switch layouts, it is most efficient to completely cut out all QWERTY typing as soon as possible. If this isn't feasible, do as much of your typing on Dvorak as possible and only use QWERTY when needed.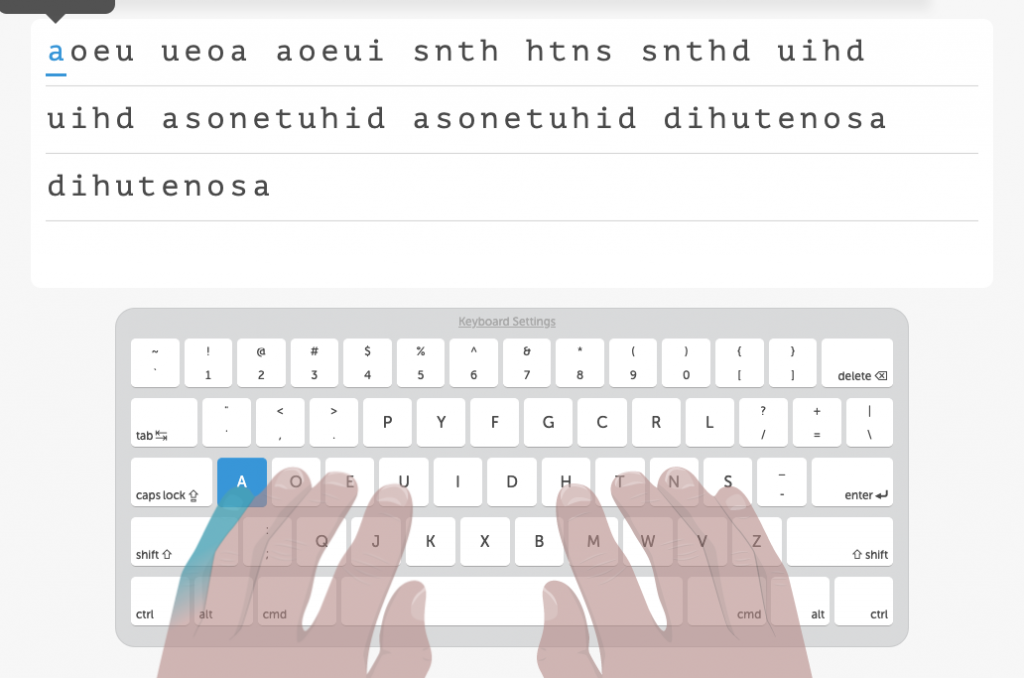 Many worry that they will lose their QWERTY typing speed or not be able to use other people's computers. I personally lost my QWERTY speed when I initially learned Dvorak and stopped typing QWERTY, but quickly regained it naturally. Others have reported completely keeping their QWERTY speed or losing it entirely. If you type QWERTY occasionally, it is unlikely that you will lose your current speed. Even if you lose most of your QWERTY speed, you will still be able to use others' computers. Or, if you need to use it frequently, it is simple to add Dvorak and swap between the layouts when needed.
I personally found learning Dvorak harder than QWERTY, as I already had muscle memory that I had to replace rather than just starting fresh. It's also tempting to quit when you face adversity with Dvorak, as you know that you already can type QWERTY. But avoid this mindset as much as possible, as it takes a long time to truly learn Dvorak.
If you are looking to improve with Dvorak (or QWERTY), check the Das blog later for typing tips and different ways to practice. Also, if you want to talk to other dedicated Dvorak users, click here to join the Dvorak Discord server.