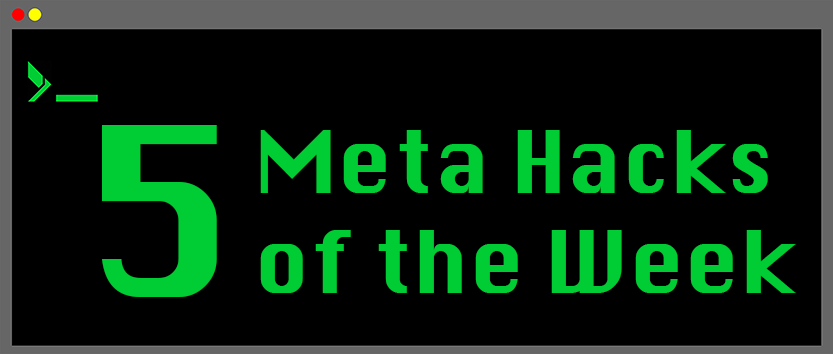 One of the coolest things we saw in the last 5 Meta Hacks of the Week was the original Cherry mechanical keyboard switch. Crazy how far things have come. I love seeing all the different community submitted Meta Hacks each week, so feel free to share your own here and I'll feature it on the next 5 Meta Hacks of the Week. If you know someone who would enjoy these, forward this to them and have them sign up here.
Enjoy.
Daniel, Founder & CEO
Metadot / Das Keyboard / Mojo Helpdesk
_________
1. The difference between workaholism and working long hours
This article unravels the difference between behavior (working long hours) and mentality (a compulsion to work a.k.a. workaholism) – and why that matters for your health.
2. Why you shouldn't exercise to lose weight
Contrary to popular belief, the goal of exercising shouldn't be to lose weight. Here are 60+ studies that explain why.
3. Jet lag cures
Are you a frequent traveler? Here are five ways pro athletes avoid jet lag. (Contributed by Phil B.)
4. Learn digital painting with CTRL+PAINT
Want to learn digital painting using Photoshop? These video tutorials are a great start. (Contributed by Florence W.)
5. How to read a whole book every week
We often find it difficult to make time to read. Here are some useful tips to help you read more. (Contributed by Sara S.)