What does the top of your desk look like?
Many thanks to @Zanneth for sending this picture of his Das Keyboard Ultimate on his desk!
[updated October 9, 2009]
Many thanks to those who sent in a photo of their Das Keyboard on their desk!
Here's Alex's desk: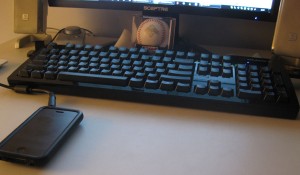 And here's Spike's desk: (and props to Spike for showing us what his desk REALLY looks like :-))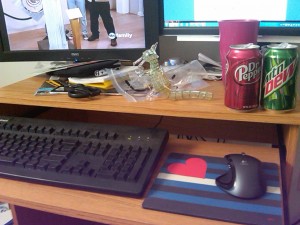 Check out Lance's setup! It looks like it's at work; his co-workers must be jealous!
I think MSgtSimon wins the honor of the "most loved" Das Keyboard! He's got a pretty cool setup too.
Check out Trung's setup! He wrote to us: "Thanks Das Keyboard, it does save my finger[s] after hours [of] coding. Please find attached the photo of my beloved DK." Thanks Trung!
If your desk has a Das Keyboard on it, send me a picture and I'll post it!