While it's true that some say mechanical keyboards are too loud, many others find the noise satisfying, and some mechanical keyboards are relatively quiet. This article explores why some mechanical keyboards are loud, compares the average decibels of everyday sounds vs. mechanical keyboards, and gives you some tips to make your mechanical keyboard quieter. 
How Loud Are Mechanical Keyboards?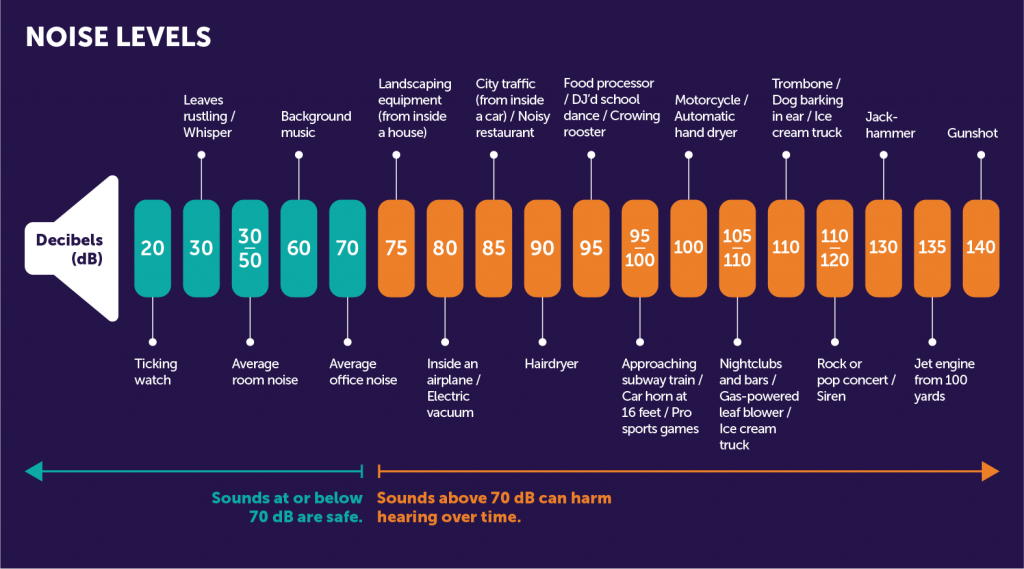 In general, mechanical keyboards average between 50 and 60 decibels (dB) when typing (PC World), and the loudest mechanical keyboards can reach 78 dB or more on aggressive keystrokes. Membrane keyboards, in comparison, tend to average 40 to 50 dB but can reach peaks as high as 72 dB. To put that in perspective, normal conversations range between 60 and 70 dB, while vacuum cleaners are around 75 dB (Yale University). That means mechanical keyboards are quieter than conversational tones, on average, but can be as loud as vacuum cleaners for aggressive typists.
For those who say mechanical keyboards are too loud, it's worth noting that the average office environment comes in at 60 to 65 dB, so mechanical keyboards are quieter than most workplaces. In addition, many people wear headphones and listen to music or to drown out the noise of an office while they work.
| | |
| --- | --- |
| Noise | Average Decibels |
| Vacuum Cleaner | 75 – 80 dB |
| Normal Conversation | 60 – 75 dB |
| Office Environment | 60 – 65 dB |
| Mechanical Keyboards | 50 – 60 dB |
| Membrane Keyboards | 40 – 50 dB |
Why Mechanical Keyboards Are Louder Than Membrane Keyboards
So, why are mechanical keyboards loud? A variety of factors influence loudness, primarily keyboard switches. Unlike membrane keyboards, mechanical keyboards use mechanical switches that offer greater accuracy, reliability, and longevity (some Cherry MX switches are rated for more than 100 million keystrokes).
Known for superior performance, mechanical switches are popular with writers, programmers, and Esports pros. There are three types of mechanical keyboard switches:
Tactile: Tactile feedback (a bump) with a dampened click.
Linear: Smooth, quieter, bump-less keystrokes that can be silent.
Clicky: Tactile feedback with an audible click sound.
On one end of the spectrum, linear switches such as Cherry MX Silent Red are practically noiseless. On the other end, clicky switches such as Cherry MX Blue are designed to be loud. Tactile switches such as Cherry MX Brown lie in the middle of the spectrum.
| | | | |
| --- | --- | --- | --- |
| Switch | Type | Average dB | Max dB |
| Cherry MX Blue | Clicky | 64 dB | 78 dB |
| Cherry MX Brown | Tactile | 59 dB | 74 dB |
| Cherry MX Silent Red | Linear | 52 dB | 64 dB |
Other factors that influence mechanical keyboard sound level include:
Keycaps: Clack when bottomed out.
Case: Some cases feature sound-dampening foam; others do not.
Work Surface: Hard metal and wooden desks amplify keyboard sounds.
Here is a video of the average and maximum decibel levels of keyboards with various switches:
How to Make Mechanical Keyboards Quieter
It's easy to find stories that say mechanical keyboards are too loud for the office or for recording on a mic, but mechanical keyboards can be nearly as quiet as membrane keyboards. Here are five ways to make mechanical keyboards quieter.
1. Swap Switches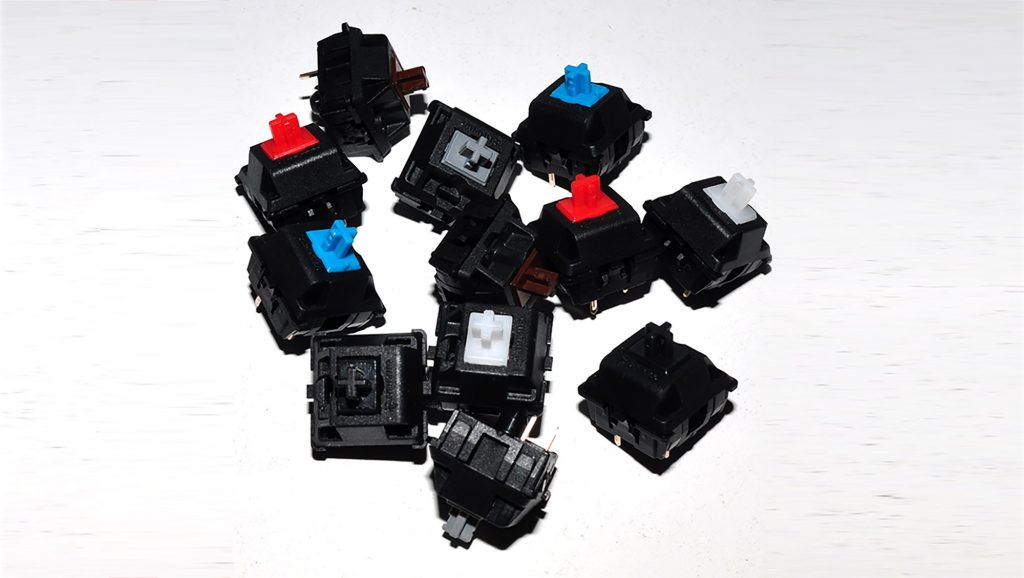 Replace existing switches with quieter mechanical switches that are compatible with the keyboard. Tactile switches such as the Cherry MX Brown are quieter than clicky switches. Linear switches such as the Cherry MX Silent Red and Cherry MX Silent Black are among the quietest mechanical switches.
2. Lubricate Switches and Stabilizers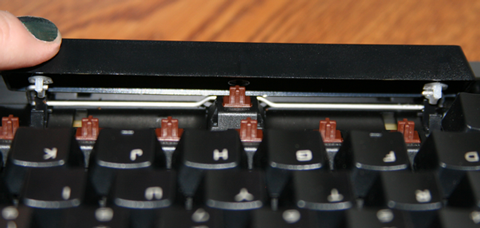 Lube the switches and stabilizers to reduce friction and rattle, which can make mechanical keyboards loud. Amazon carries mechanical keyboard lubricant.
3. Add O-Rings to Keycap Stems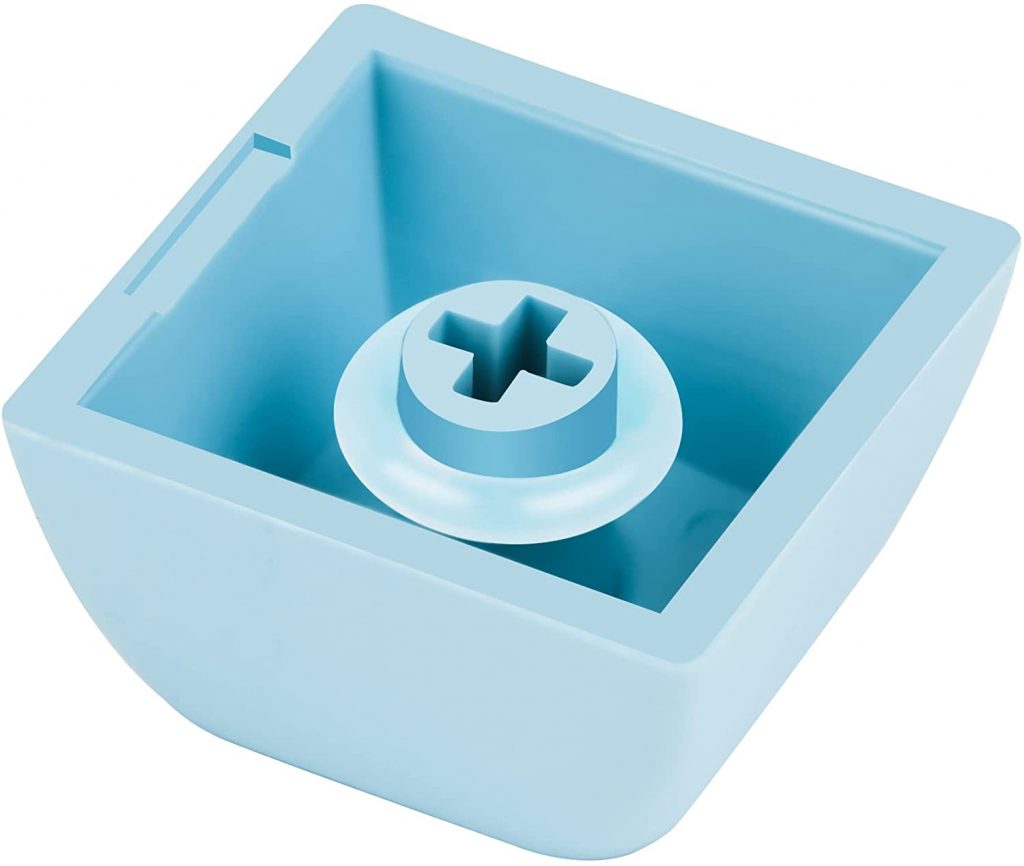 Place rubber O-Rings around keycap stems to dampen the sound when they bottom out. Thinner O-Rings help preserve the feel of the keyboard but also keep some of the noise, while thicker O-Rings dampen more sound but can make keystrokes feel sloppy.
4. Add Sound-Dampening Foam to the Case
If it doesn't already have it, add sound-dampening foam between the plate and the Printed Circuit Board (PCB). The foam will absorb some of the sound, quieting each keystroke.
5. Get a Desk Mat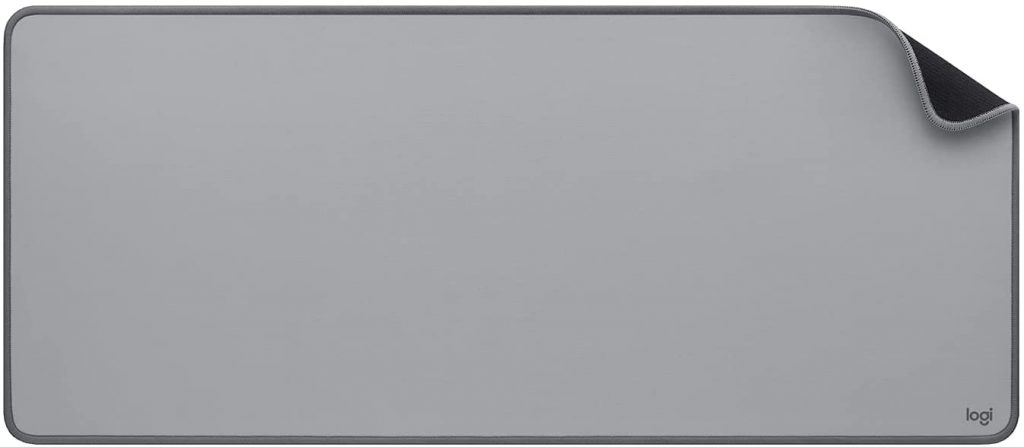 Sound waves reverberate on hard surfaces, which is why using a desk mat is one of the easiest ways to reduce will help reduce the noise from a mechanical keyboard. With a desk mat under your keyboard, the nose from typing will be dampened and absorbed by the desk mat.
Many People Prefer the Noise of a Mechanical Keyboard
Many people like mechanical keyboards for their combination of tactile and auditory feedback. They say the satisfying click lets them know their keystrokes register, which can improve speed and accuracy. Clicky switches are made for those who prefer the loudest mechanical keyboards.
While mechanical keyboards are louder than membrane keyboards, they're generally no louder than the typical office environment. A loud mechanical keyboard doesn't need to stay that way if it bothers coworkers, roommates, or your spouse, though. If someone is annoyed by the noise of your mechanical keyboard you can try silent switches, O-Rings, sound-dampening foam, or a desk mat to continue to enjoy the benefits of your mechanical keyboard.