At Das Keyboard, we love tips and tricks and we also really enjoy sharing them with each other to kick off a meeting…or just because we think it's a cool idea someone else might like to try. Sometimes it's not a tip or a trick, sometimes it's just a super BadAss movie or an awesome website. Either way, we want to share some of our favorite tips and tricks with you…so you too can enjoy some of the stuff we've found helpful…cool…or just flat out awesome.
1.  Nothing beats an awesome newsletter, and we found one that is actually incredibly interesting to read. It's just a cool newsletter to share bits and pieces of with coworkers and friends. Andy Sernovitz's Damn, I Wish I'd Thought of That! pulls together some of the great word of mouth marketing stories which usually contain a fun "check it out" section at the bottom for you to see cool sites, apps, or whatever else he finds that's interesting. Yourworldoftext.com is a site he shared in one of his newsletters, you can create your own URL and share it with friends, so everyone can instantly write messages. We started our own here.
2.  Two movies that came highly recommended were Whiplash and The Imitation Game. In one word…they are amazing. If you haven't watched them, do so immediately. Here's a teaser of what your missing if you haven't seen Whiplash yet.
3.  Need AA batteries, but all you have is AAA. Do not fret, because one of the tips was to solve this very issue. Step 1, get tin foil. Step 2, roll into ball. Step 3, put into the device where the negative side of the battery is. Now you have yourself a working device without having to run to the store.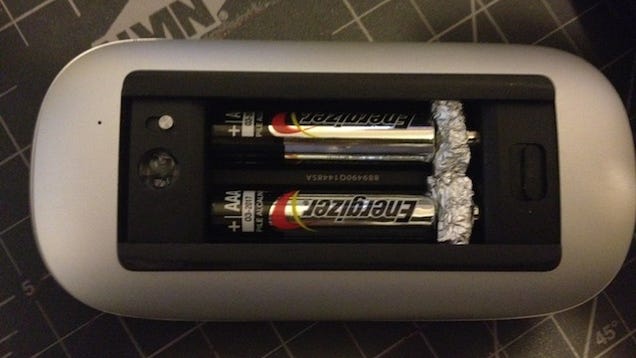 4.  This tip made some people cringe while others loved the idea. Regardless of what side you were on, we all came to the same conclusion…this should only be attempted on a bottle of wine that costs $7 or less. If you want to quickly open up the wine (and don't have an hour to waste with a decanter), try putting it through the blender for a quick ready to serve wine.
5.  Checkout the World Happiness Report here. Download the report to see the full list. Top 5 are Switzerland, Iceland, Denmark, Norway, and Canada.
Have your own tips and tricks to share ? Comment below so we can share it with the Das Keyboard team.