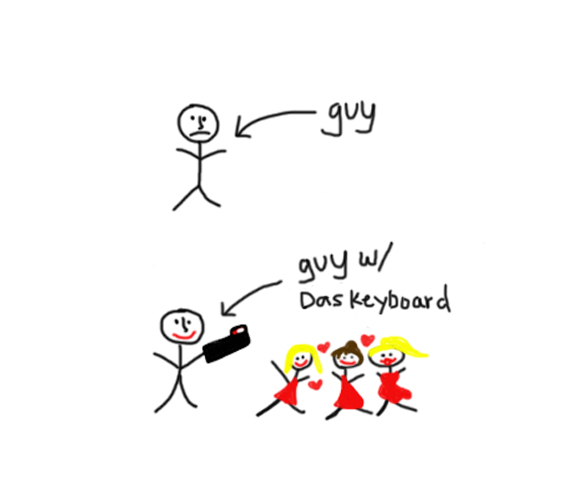 We recently shared this image with our fans and got so many funny responses and comments.  We wanted to share our top 3 favorite fan quotes:
1. "Thinking about it, I got my girlfriend about a month after getting my mech. Coincidence? I think not." – r0ugewolf
2. "Only if it is an ultimate. Having letters on your keys is for noobs" – Peter John Skuba Jr.
3. "Same here. I purchased one then two days later I received 2 tax returns and scored a raise at work." – Steve Woltz
Share your own comment and/or view all of the comments on our Facebook page.