Free online typing games are fun ways to improve touch typing speed and accuracy. Studies have shown that typing games are just as effective as drill-based software for increasing words-per-minute (WPM). The difference is that gamified typing is far more entertaining than the rote typing exercises that are taught in many typing classes. This guide details why online typing games are effective and list ten of the best free online typing games available today.
Benefits of Playing Online Typing Games
Free online typing games offer the following benefits:
1. Gamified Learning
Repetitive, rote typing exercises are boring, but online typing games are fun and interactive. Typists must respond to in-game prompts, which could help them learn non-adjacent key combinations faster than simply typing the same letters and symbols in order.
2. No-Look Touch Typing Skills
Gamers want to win and get good at typing games, they need to master using all ten fingers and typing without looking at the keyboard (touch typing) to maximize speed and responsiveness. These attributes foster hand-eye coordination and enhanced accuracy. 
3. Reactive Typing
Similarly, gamers must react to gameplay conditions. Rather than copying a string of letters, numbers, and symbols or tapping out a sentence, they need to respond in real-time to ever-changing stimuli. That, in turn, can help typists increase rapidity and speed.
4. Healthy Competition
Games are competitive by nature, and competition continually motivates typists to improve their scores. People who play online typing games are driven not only by achieving personal high scores but by beating others in healthy competitions.
5. Rewarding Experience
Improving typing speed and accuracy is rewarding, and it can be incredibly thrilling when gamers level up, earn virtual prizes, or win a race. In short, typing games are fun.
10 Free Online Typing Games
Both kids and adults can play any (and all) of the following online typing games for free.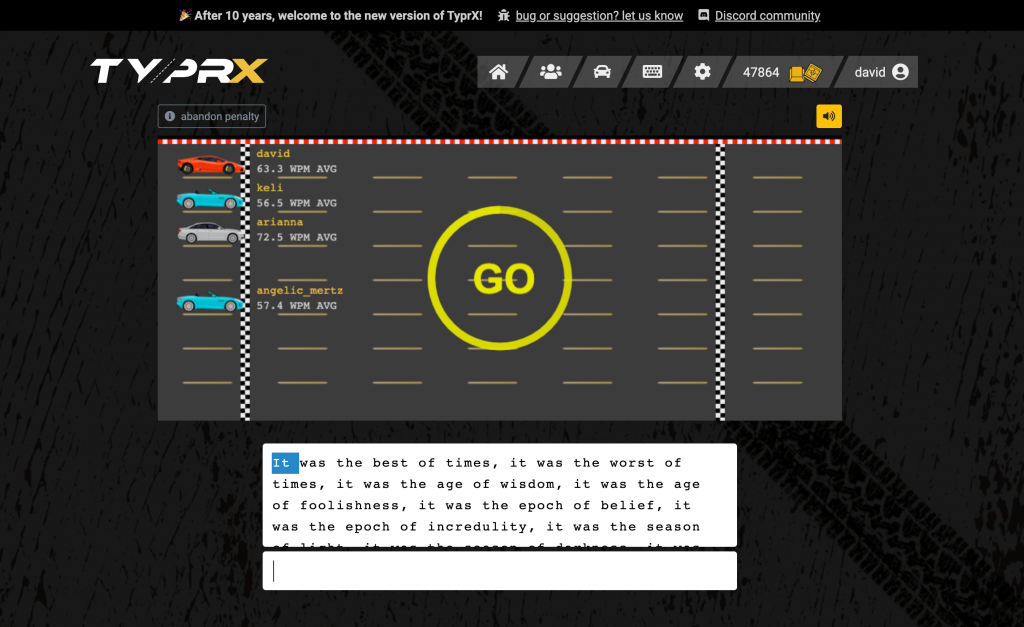 In an exhilarating, fast-paced typing race game, TyprX pits players against one another to see who can drive their car across the finish line first. The faster that players (accurately) type, the quicker their vehicles go. The game updates words per minute in real-time, and gamers can register to save their scores, customize their cars and create private races between friends and colleagues. TyprX also offers team-based races and a Hall of Fame that displays the most accurate, fastest typists of all time.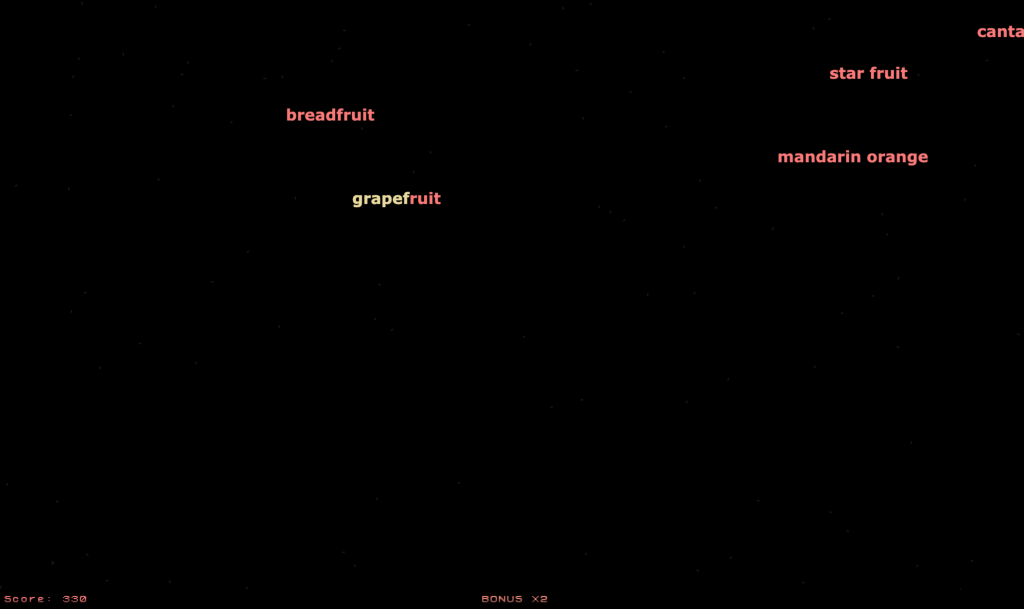 Touch Type invokes memories of Tetris, the puzzle game where players must align blocks to eliminate rows before they stack to the top. Instead of stacked blocks, however, Touch Type drops words from the top of the screen and players must accurately type them before they reach the bottom. Some words alter gameplay; for example, typing the word "speed" will cause words to fall faster while typing "slow" makes them fall slower.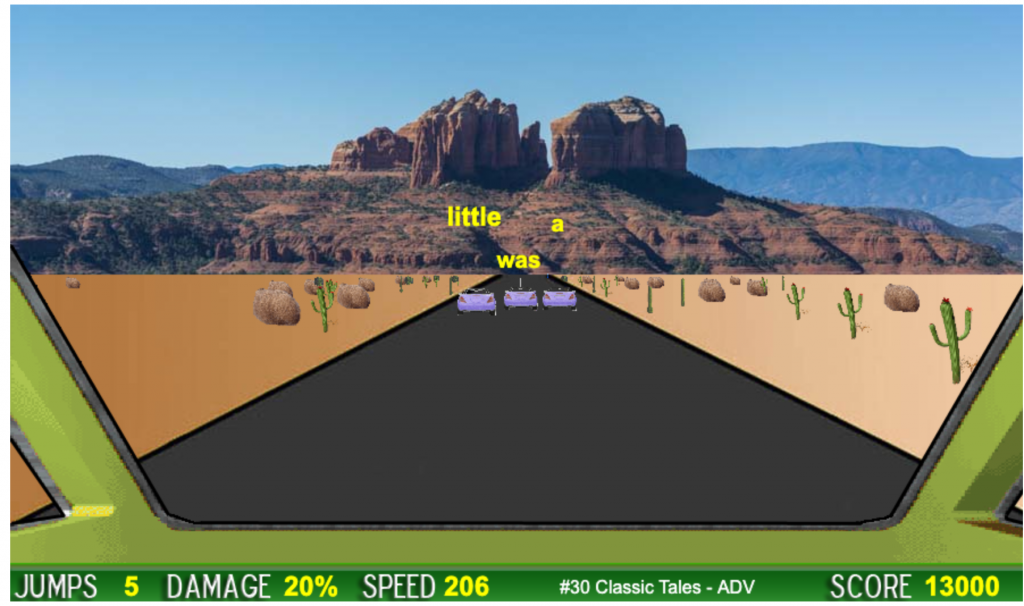 Race through the desert, but don't hit the car in front of you! In this free online typing game, players must type words or a random string of letters to make the front cars change lanes and get out of their way. If they can't type in time, a spacebar jump can save them at the last second. The game caters to all skill levels because players can choose their degree of difficulty and select lessons that focus on the home row, numbers and letters or emphasize the right or left hand.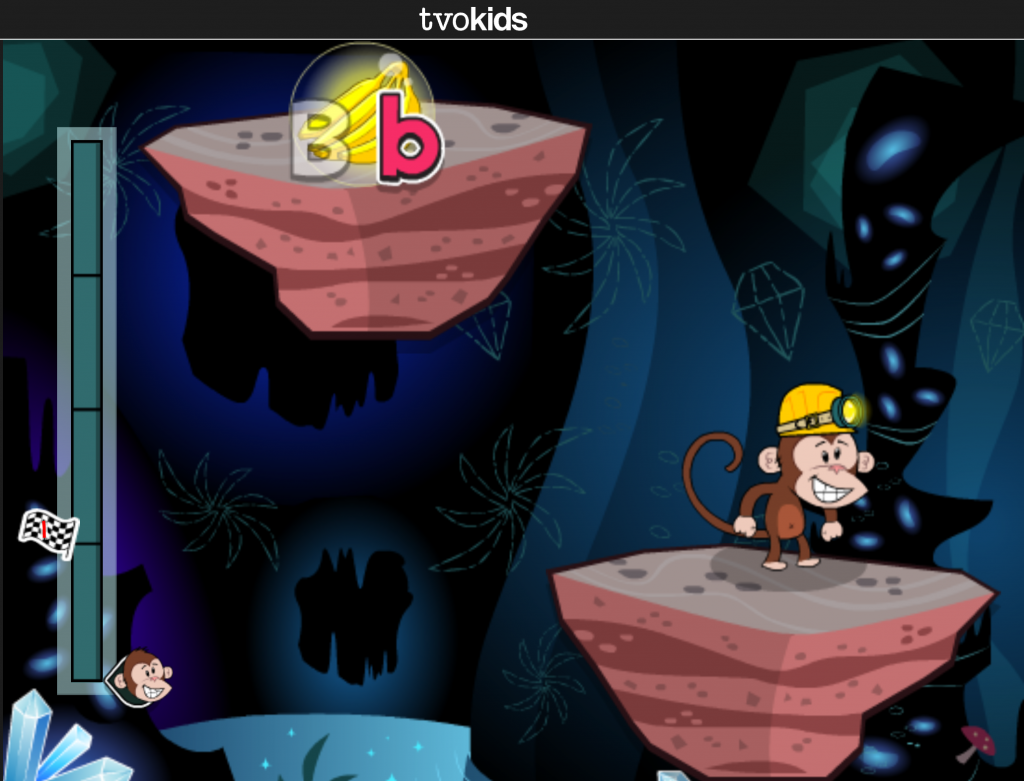 An excellent game for beginners, Keyboard Climber 2 challenges players to type the corresponding letter or number and make a monkey jump from platform to platform, collecting bananas along the way. Watch out, because a typo causes a coconut to fall on the monkey's head and sends him back to the beginning of the level. Unlike some free typing games, Keyboard Climber 2 progressively teaches players to incorporate the caps lock and number keys as they go.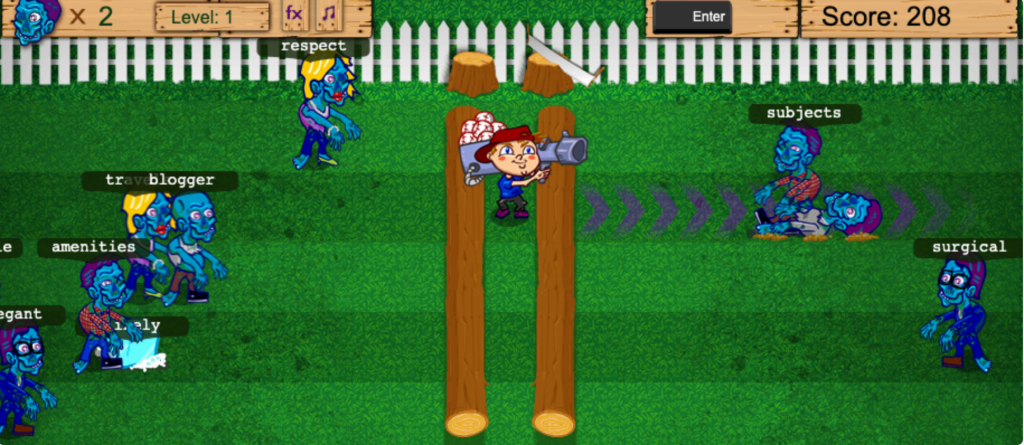 There are a lot of zombie typing games out there. In most of them, players type words to stave off (or shoot) an oncoming wave of zombies. Tommy Q: Zombie Defender adds a challenging twist by forcing players to use their arrow keys to position their character up, down, left, and right before eviscerating the zombie horde.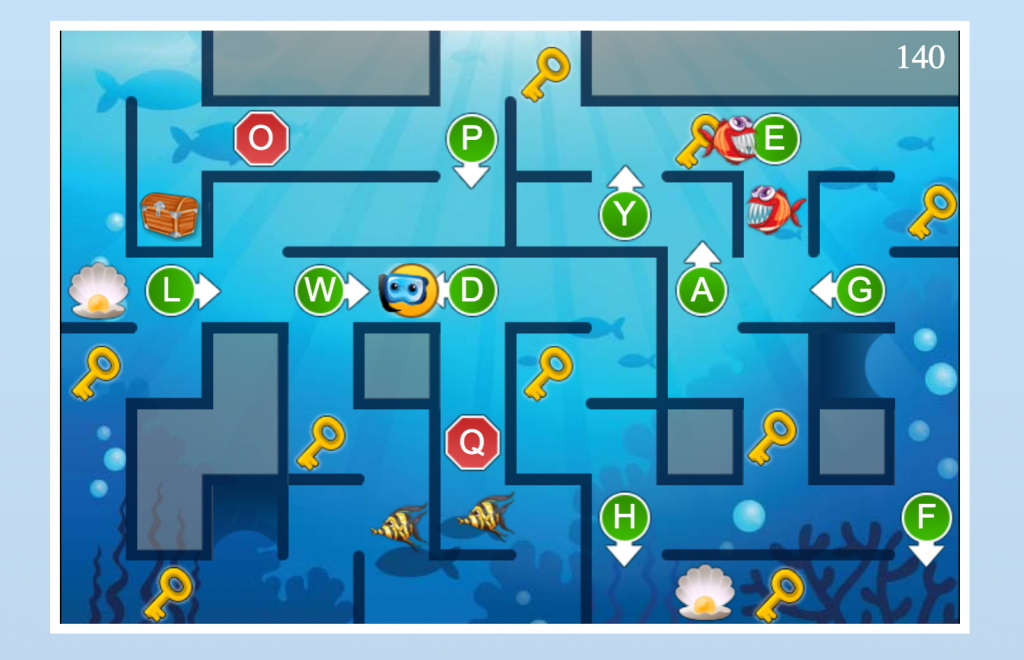 In this underwater typing game, players must type letters to change their scuba-diving character's direction as they traverse a Pacman-inspired maze. The goal is to collect all the keys scattered throughout the maze. Speed is the name of the game, as one wrong turn can doom players to the jaws of pursuing piranhas.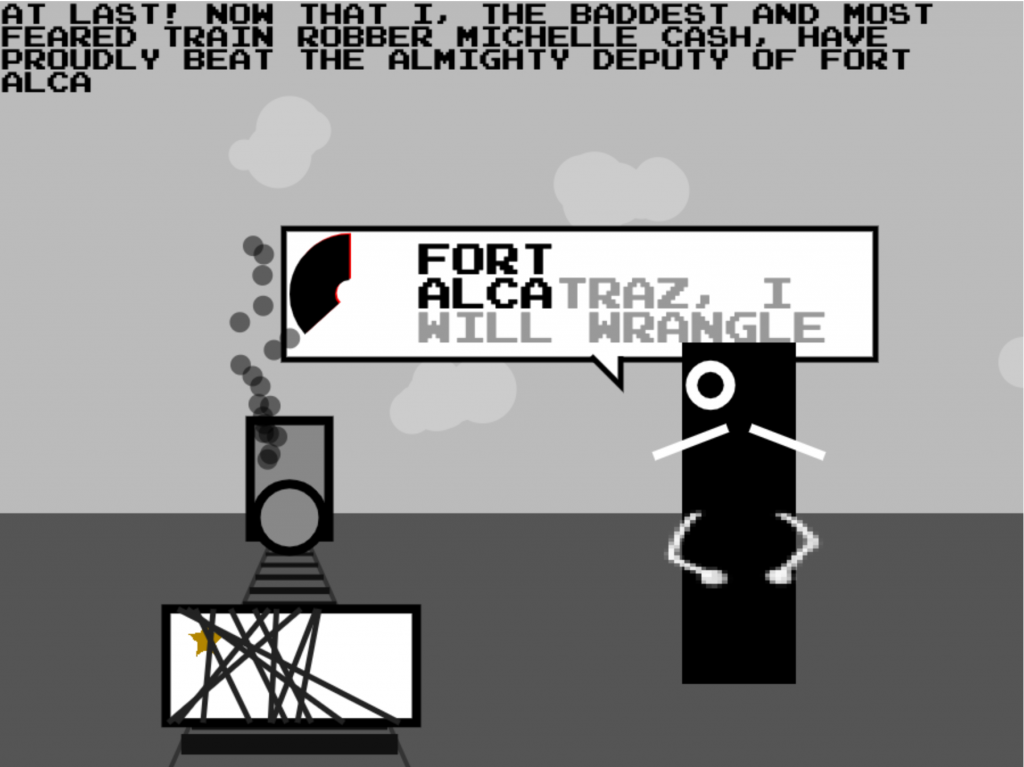 Player 1 is the hero in most games. Not Monologue. In this Wild West typing game, players adopt the role of a villain who has tied their arch-nemesis to a train track. They then must accurately type a nefarious monologue to speed up an oncoming train and eliminate their rival before they escape. This fast-paced game isn't for beginners, as even the most experienced typists will likely find it difficult to complete the challenging monologue in time.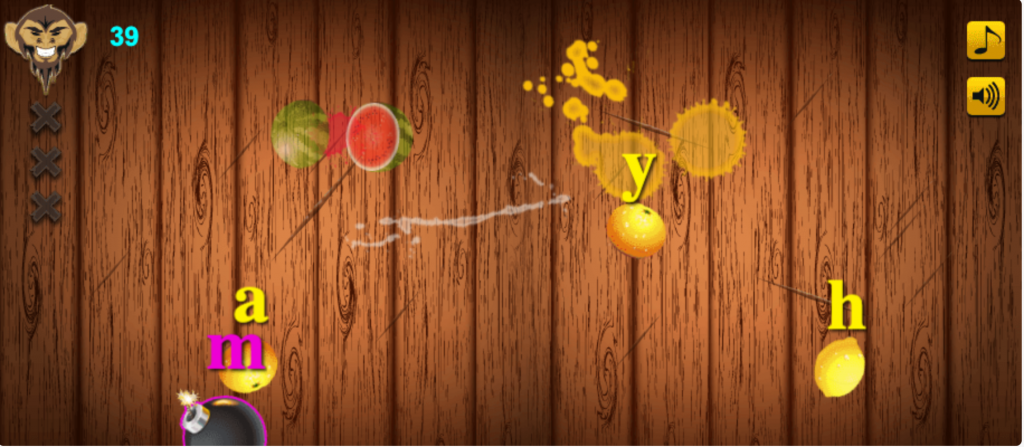 Oft-cited as one of the most popular free typing games online, Keyboard Ninja is based on the heralded Fruit Ninja mobile game in which players swipe their screens to slash flying fruit. This version replaces swiping with typing, assigning each fruit a letter that players must type to slice it in two. Keyboard Ninja allows players to select their difficulty level and key rows for focused practice: home row, top row, bottom row, number pad, and all letters.
Anyone who remembers the classic Atari game Asteroids will appreciate ZType, a futuristic space-themed shooting game where players type words to blast oncoming projectiles to the stars. The fast-paced game features simple yet futuristic graphics with cool explosions to keep the action visually exciting. It even allows players to load their own custom words or choose text from classics such as "The Cat in the Hat," "Alice In Wonderland" and "Moby Dick," in addition to random Wikipedia articles.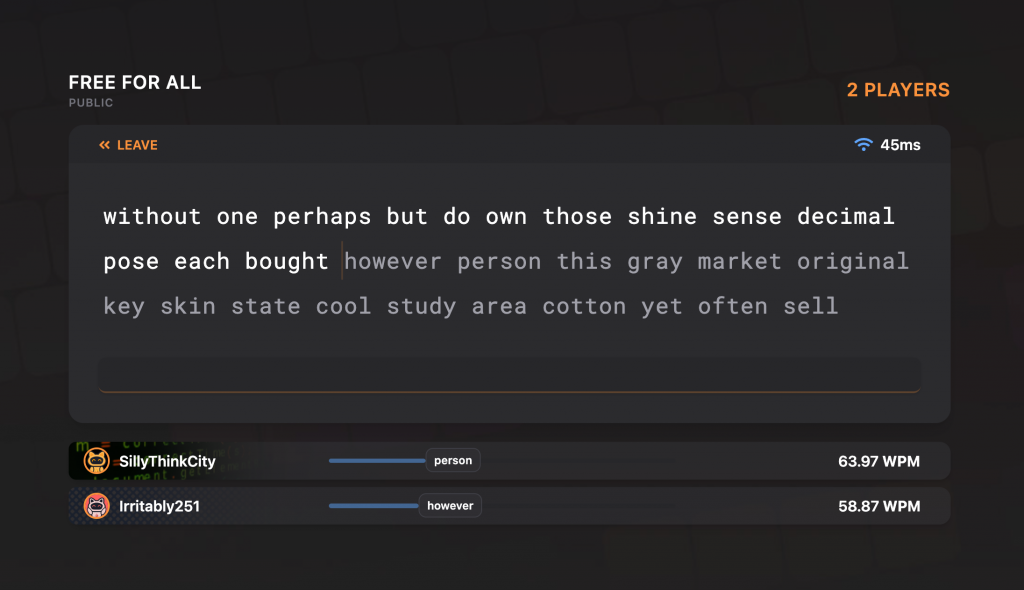 Keymash is ideal for those who seek straightforward, one-on-one typing competitions. The game pits players against one another in a speed match to see who can accurately type a random passage the fastest. Registered users can enter online typing tournaments, save their scores to leaderboards and set up challenges between friends and family members. They can also exchange coins earned in-game for virtual prizes. The concept is simple, but matches are intense!
Free online typing games are fun and even a bit addictive, as players hone their speed and accuracy to earn bragging rights. Most importantly, they offer gamified learning that teaches touch typing through an enjoyable, rewarding experience that helps kids and adults become better, faster, precision keyboarders. Many games are customizable, allowing users to set difficulty levels, focus areas, and even unique text. Play the free online typing games listed here to become a better typist today.