Cherry keyboards are known for precision engineering in their legendary switches, so it might be surprising to learn that Cherry had a humble beginning. Here's the story of how Cherry keyboards grew out of a restaurant basement to become a global leader in mechanical keyboards and switches.
1950s: Before Cherry Keyboards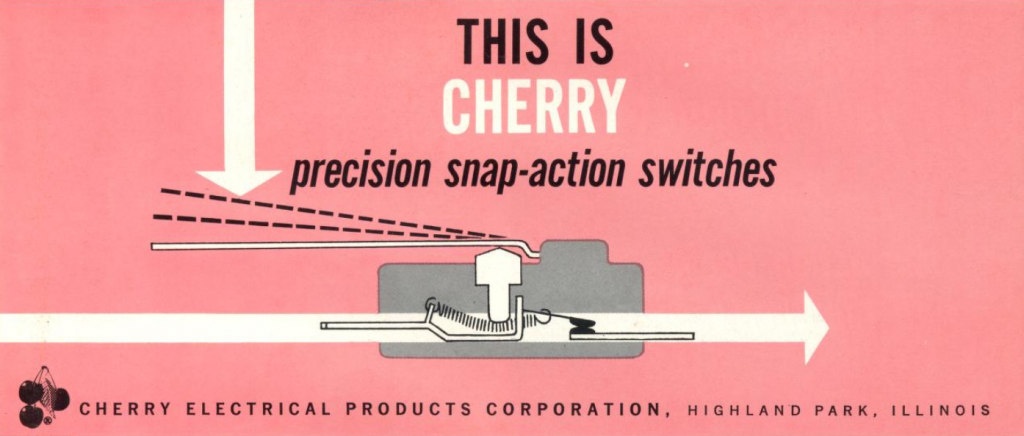 Walter Lorain Cherry began building microswitches out of a Highland Park, Illinois restaurant basement in 1953. Cherry Electrical Products supplied the automotive industry and rapidly grew alongside Ford and other automobile manufacturers. At this point in time, however, Cherry keyboards were still two decades away.
1960s: European Expansion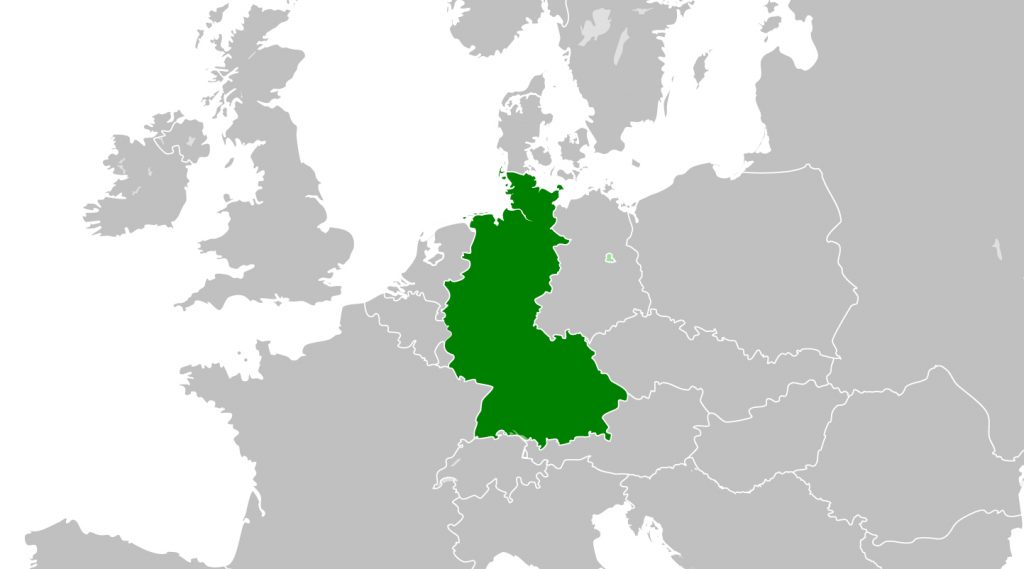 In 1963 Cherry expanded to Europe, setting up operations in West Germany. This expansion has helped shape the company's brand image as a marriage between German engineering and American entrepreneurship. Though it would be ten years before the first Cherry keyboard was made, the company's dedication to switches during the '60s laid the foundation for revolutionary technologies in the decades to come.
1970s: The First Cherry Keyboard Switch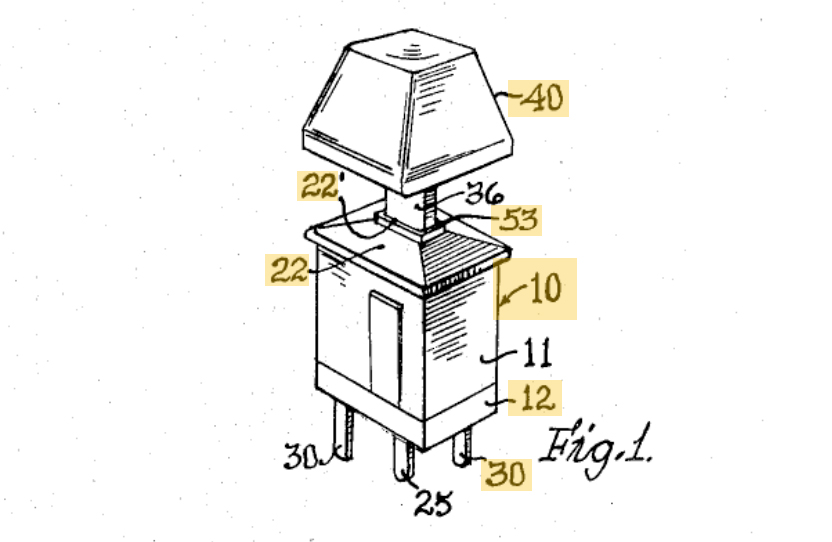 The first Cherry keyboards were introduced in 1973 and featured new switches Cherry had patented that same year. The company primarily produced keyboards for other companies rather than selling them directly to consumers. Throughout the '70s, Cherry continued to invest in keyboard switch technology, engineering the M6 – the precursor to the famed Cherry MX line.
1980s: Revolutionary Cherry MX Switches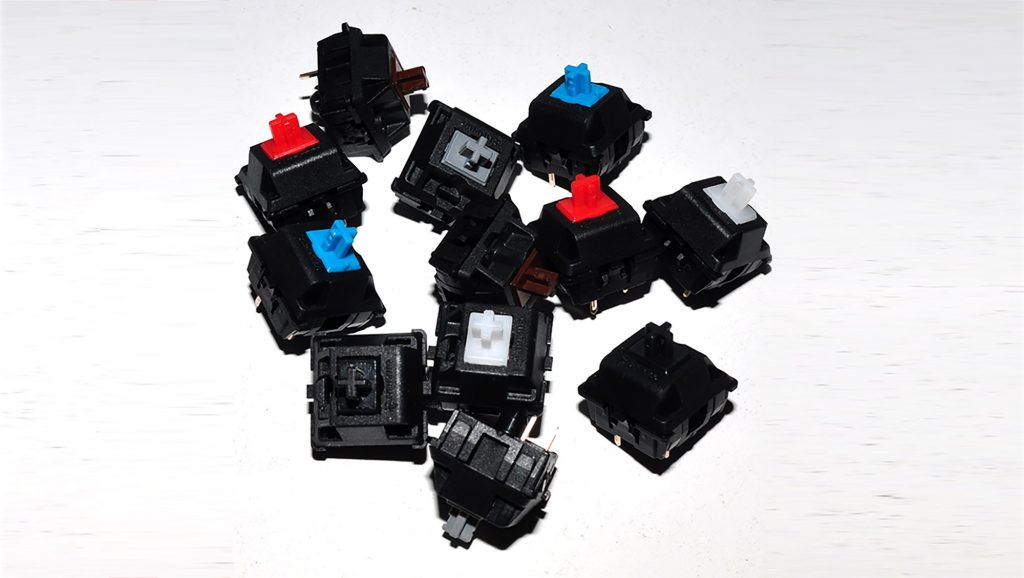 Cherry revolutionized the keyboard industry in 1983 with the introduction of the Cherry MX, a superbly engineered switch rated to last 20 million keystrokes. The original switch spawned a line of Cherry MX switches favored by modern gamers and productivity professionals for their unique combinations of resistance and tactile and auditory feedback. Identified by the colors of their stems – Red, Black, Blue, Brown, and Green – some of today's Cherry MX switches are rated to last more than 100 million keystrokes.
In 1984, the company released the Cherry G80-0427 keyboard, one of the first to feature Cherry MX Black switches. The Apple IIe-compatible Cherry G80-0418 was released the same year alongside the IBM-compatible G80-0413. These keyboards had double-shot ABS keycaps. Some keycaps were thick while others were thin, a quality discrepancy likely caused by the fact that Cherry finished the boards before they received all the keycap molds.
During this period, Cherry began to adopt a direct-to-consumer approach for some of its keyboards and released the G80-1000 in 1987. Intended for the emerging desktop market, the G80-1000 featured a Model M-style layout, n-key rollover, and a premium case. Those qualities made this Cherry keyboard a staple in the computer market throughout the '90s and 2000s.
Cherry introduced the G80-3000 in 1988, an iconic full-size keyboard design that's still in production today. The G80-3000 series has endured due to its intuitive, IBM Enhanced-inspired layout, double-shot ABS keycaps, and Cherry MX switches. Early models even featured n-key rollover. The keyboard has undergone many iterations throughout the years, including the addition of Windows keys in the mid-'90s and a 2017 variation called the MX Board Silent, which used MX Red Silent and MX Black Silent switches to reduce noise.
1990s: Continued Growth for Cherry Keyboards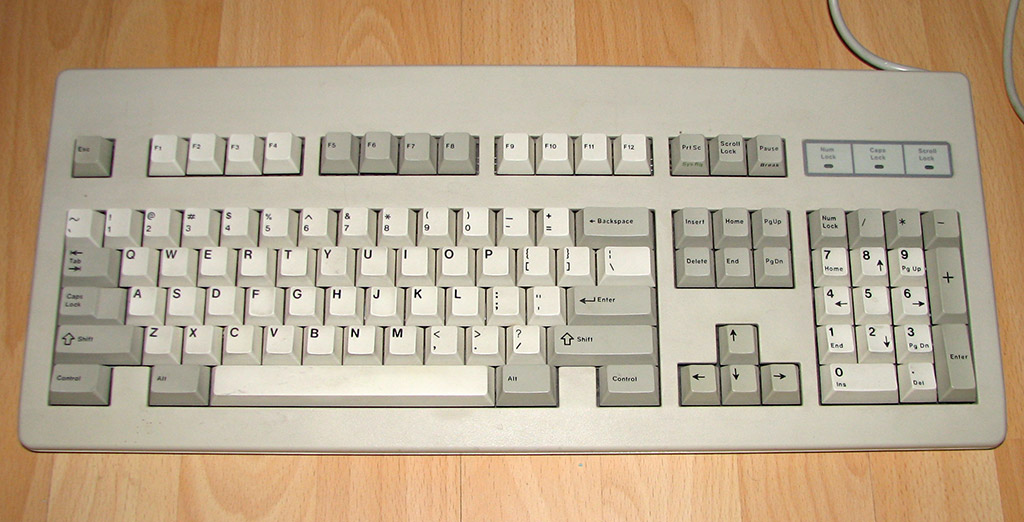 Cherry continued to produce premium keyboards throughout the '90s. The G80-3000 keyboards manufactured from 1990 to 1992 boasted thick PBT keycaps with dye-sublimated legends. Many people consider them the best keycaps Cherry has ever made, and they continue to hold value on the secondary market.
Other Cherry keyboard highlights from the '90s include the G80-1800, which is still in production and has been released in several variations. One variation was a programmable keyboard called the G80-2100. Users could record macros to a battery-powered, 2-KB internal storage drive.
In the mid-'90s, Cherry catered to the ergonomic movement with the ErgoPlus, a unique split keyboard that only survived four years of production.
2000s and Beyond: Cherry Moves More Heavily into Mechanical Switches
The advent of Esports and productivity software increased demand for Cherry keyboards and Cherry MX switches, which are considered the gold standard of keyboard switches by many. Engineered for performance, comfort, and durability, Cherry MX switches feature: 
Precision CAD housings with next to no tolerance
Color stems with linear, tactile, or clicky actuation types
Gold crosspoint contacts
Coil springs with various resistance ratings
The Cherry MX line offers a variety of options, enabling users to choose a switch that feels tailored to their needs through a combination of actuation type, resistance, travel distance, and lifespan. These characteristics endeared Cherry MX switches to writers, gamers, programmers, and Esports pros, allowing Cherry to pivot almost entirely into switches. To date, Cherry has sold more than 6 billion switches worldwide.
At this point, the term "Cherry keyboard" took on a whole new meaning, referring to any keyboard with Cherry switches. The keyboard division continued to grow, coinciding with a need for customization, DIY keyboard builders, and professionals who demanded reliability, precision and the right feel in a market where mainstream brands were building cheaper, lower-quality keyboards.
Cherry's emphasis on innovation is evident on low-profile keyboards such as the G80-3800, released in 2012, and flat-key gaming keyboards such as the G80-3850, released in 2013. Cherry also makes tenkeyless keyboards such as the MX Board 1.0 TKL, and the company designed RealKey technology for more reliable anti-ghosting on models such as the G80-3930. In 2016, ZF Friedrichshafen AG sold the Cherry keyboard division to GENUI Partners, an investment firm based in Hamburg, and in 2020, U.S.-based Argand Partners joined as the company's majority investor.
Of course, the real jewels are Cherry's MX switches, which is why high-performance mechanical keyboard manufacturers incorporate them into their designs. Cherry MX switches give gamers, coders, and productivity professionals the precision quality of Cherry MX switches with advanced features such as full NKRO, cloud capabilities, RGB lighting, and programmable macros.
Today, Cherry continues to make keyboards, including niche models for the healthcare and security industries, but you don't need to buy a Cherry brand keyboard to enjoy the performance of the company's industry-leading switches: you just need to buy a mechanical keyboard that has them.